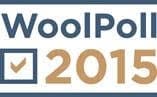 NSW woolgrowers Grant Burbidge and his wife Annette, operate a 22,000 sheep 17 micron fine wool business near Tarcutta on the south west slopes. Grant is a graduate of Wool and Pastoral Science at the University of NSW and has continually been involved with R&D.  He wrote the first Clip Care manual and was a founding director of Grass Farms Australia, now Growth Farms.  The former MLA director is also a member of the Fred Morley Centre Advisory Board at Charles Sturt University.  His philosophy is that to be successful in agriculture as an individual or an industry, the only static thing should be change.  With WoolPoll 2015 voting open until October, Grant Burbidge makes his case for a zero wool levy…
Wool industry productivity increases needed
The wool industry does not operate in a vacuum. It is an industry competing for capital with all other industries. It competes with competitive fibres for market share and it competes with alternate production systems such as cropping and beef cattle for land and resources. To compete effectively the wool industry needs to have productivity increases which are greater than its competitors. If the productivity increases are less than its competitors, the wool industry will continue to shrink back until it only operates in areas where it is impossible for other industries to exist.
Productivity increases in the wool industry have been declining relative to competing industries over the last couple of decades. Part of the reason for this lack of productivity is the lack of investment in research and development (R&D) and the poor allocation of levy payments made to Australian Wool Innovation (AWI).
AWI has a policy of investing 60 percent of levy payments into marketing and 40pc into R&D. Of that 40pc, 15pc of it goes into "off farm" research which may well be useful, but does nothing to improve on farm productivity. That leaves 25 cents in every dollar for on farm research and then at least half of that is spent on extension. That means about 12 cents in the dollar is spent allocated to on farm R&D. If the industry is to once again become vibrant and profitable, we need substantial investment in a well-targeted, applied and strategic research program.
Can AWI marketing investments increase wool prices?
The premise of investing in marketing is based on the assumption that the AWI investment will increase the price of wool by an amount greater than the funds invested. What is the likelihood of that happening? Wool price changes from day to day, week-to-week and year-to-year. The wool market operates in a global textile market. Eighty three percent of year-to-year changes in wool price can be explained by changes in the price of cotton and polyester. Therefore, at best, any investment in wool marketing can only influence 17pc of the wool price, the other 83pc is locked into the price of global textiles in general. Is it worth investing in a marketing program which can at best influence 17pc of wool price? This is a difficult question to answer, because no one can ever produce any data to substantiate the benefits of levy payer investment in promotion of wool.
AWI has recently commissioned Deloitte to conduct an 'Independent Review' of its activities as part of AWI's statutory obligations. Deloitte concluded that "Investment in marketing and promotional activities have heightened market demand and contributed to an increase in wool prices". However, Deloitte provided no evidence as to how they arrived at such a conclusion. One can only presume that Deloitte, like everyone else, is just guessing.
Wild dog control investment unlikely to increase productivity
In a rapidly changing world, investment in R&D is essential and investment in 'blue sky' research is absolutely essential to make sure we have a chance of productivity increases from technologies not even thought of yet. Over the last decade AWI investment in R&D has moved away from research and more into extension or implementation. An example of this is the investment in wild dogs.  No-one can underestimate the very real damage that wild dogs can inflict. However, apart from some investment in the Invasive Animals CRC it is unlikely that investment in wild dog control will provide productivity increases in decades ahead.
AWI genetic investment analysis is flawed
What the wool industry needs is investment in technologies which are likely to provide ongoing and cumulative benefits. One of these technologies is genetics and genomics. Where genomics may practically fit into the wool industry is still largely to be determined. An example of AWI's lack of vision in this issue was the contracting of a benefit cost analysis to look at its investment in genetics and genomics over a three year period and to look at the benefits accumulated over those same three years. This methodology is flawed, as investment in research is likely to provide benefits (and in this case cumulative benefits) for many years after the research is completed. Some within AWI had an agenda which suited their purposes (not levy payers'), defining a narrow set of parameters and used levy funds to contract an 'independent' organisation to produce a report which could only arrive at a predetermined conclusion, to the detriment of the industry.
It is likely that the same strategy has been used in the Wool Selling System Review (WSSR) process, where most suggestions from the WSSR have been ignored and some sort of portal has been suggested without any analysis and any business case presented. Again at wool levy payer expense.
This year our wool growing business has invested more than 10pc of our gross wool proceeds into R&D in an area where AWI has previously invested. I have asked AWI for copies of all the reports from their programs in this area, so that I did not have to 'reinvent the wheel' in those areas. AWI could not provide copies because their reports were not digitally available and could not be found in their archive system. I cannot quantify what this has cost me because I still have no idea what outcomes, if any, the AWI funded programs delivered.
AWI is such a dysfunctional organisation, has a culture of stifling innovation and cannot substantiate the effectiveness of investment in wool marketing. With little opportunity to change the way in which wool levies are invested, the only alternative is to change the wool levy amount. I recommend that all wool levy payers vote for a zero levy.
Easier to try a new investment method than change AWI's culture
I believe in investment in R&D and investment through levies. However, it will be much easier to start again with a new method of investment than to try and change the culture within AWI. AWI has outlived its usefulness.
The alternative is to team up with the other ruminant industries – sheep meat, beef and dairy – who also have pasture-based production systems, utilise genetics and genomics, all produce meat as a common product and have similar animal health and pest issues. There are more similarities between these industries than the differences in product output. Much of the R&D needed in any one of these industries will be beneficial in others and could be obtained at a lower cost through lower overheads.
Allocation of R&D funding could be as simple as each levy payer ticking a box to say where they would like to allocate their R&D dollars. This function could be undertaken by any organisation without the need for the expensive bureaucracy of AWI.
Sheep Central editor Terry Sim invites other wool growers to say how and why they will vote in WoolPoll 2015 either in a direct email letter or in the comment section.