NSW Farmers is maintaining its call for more assistance for sheep and goat producers in the lead-up to implementation of the national electronic identification system from January 1 2025.
The NSW Government through the Rural Assistance Authority this week released rebate guidelines for producers, but NSW Farmers has warned farmers will be left out of pocket as the "expensive government-mandated system progresses".
NSW Farmers policy is seeking an EID tag cost of no more than $1, but neither the NSW State Government nor the Federal Government has offered subsidies for tags, as some states have.
The New South Wales government is contributing $31.4 million toward the EID scheme, with the Federal Government chipping in $7.2 million.
NSW Farmers has also asked the NSW Government to undertake its own work to deliver a tag tender that reduced the costs of EID tags for sheep and goat producers to economically affordable level.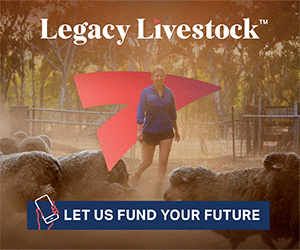 The NSW Sheep and Goats EID Infrastructure Primary Production Enterprises Rebate Scheme rebate provides 50 percent of the cost of eligible electronic identification (EID) items for sheep and farmed goats.
This includes up to $4000 per applicant for EID readers and related software, and up to $11,250 per applicant for an autodrafter is fitted with a panel reader and related software and goat handling equipment. Software subscription costs are limited to 1 January 2027.
NSW Farmers Sheepmeat Committee chair Chris Kemp said there were serious concerns the state's rebate scheme would fall short, and unclear communications from government were unhelpful.
"We provided substantial feedback and alternatives to the Department of Primary Industries on the proposed Rebate Scheme and flagged significant concern about its design with some farmers potentially missing out.
"We understand that there are significant financial pressures the NSW Government is facing, and that the decision to transition to EID for sheep and goats was made prior to them coming into government," he said.
"However, the clock is ticking, and any additional government-mandated costs imposed on producers should only proceed if government can put its hand in its pocket to assist those impacted."
Mr Kemp said industry support for the reforms were based on some key conditions that the state and federal governments had to meet, including national harmonisation and reduced costs of EID devices for sheep and goat producers to economically affordable levels.
"NSW Farmers will continue to lobby for further financial assistance from both the state and federal governments to aid the transition, as insufficient funding to aid primary producers has been a concern we have continually raised.
"The EID traceability system for sheep and goats needs to be nationally harmonised so known issues with sheep movements between jurisdictions under the mob-based system are not repeated," he said.
"There are also tough weather and market conditions facing producers, and we will continue to advocate in their best interests; our in-principle support for sheep and goat eID is based on several conditions being met."
Mr Kemp said the NSW Government had opened a staggered rebate scheme to processors and saleyards before making it available to producers and stock and station agents, and he encouraged everyone required to transition to mandatory sheep and goat eID to apply as soon as possible.