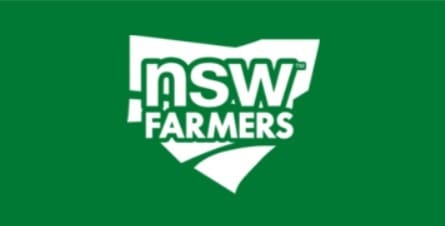 NSW Farmers is keeping the pressure on the Federal Government to commit to sustainable long-term biosecurity funding in its Budget commitments on 25 October.
The peak New South Wales farmer organisation said Australia could be hit with a COVID-sized budget blackhole if biosecurity measures aren't boosted.
NSW Farmers biosecurity chair Ian McColl said the cost of a Foot and Mouth Disease outbreak would be similar to the cost of the JobKeeper program if it arrived on our shores.
Mr McColl said the Federal Government's own estimate of the potential cost of an FMD outbreak at about $80 billion over 10 years would "absolutely smash" Australia's economic recovery from COVID.
"This is not the only biosecurity threat we're facing – Lumpy Skin Disease is also present in Indonesia, and we're seeing the continuing efforts to eradicate Varroa mite impact beekeepers and the horticulture sector.
"Farmers have argued for stronger, sustainably-funded biosecurity systems for years – it is absolutely critical the Federal Government lifts its spending in this space on Budget night," he said.
With FMD endemic throughout much of Asia and in most parts of Africa and the Middle East, there is a risk that trade or travellers to any of these countries could bring FMD into Australia, Mr McColl said, making it important to have strict border biosecurity controls.
"Earlier this year we saw FMD fragments detected that came in through meat products," Mr McColl said.
"We have strongly advocated for the federal government to boost screening and put in place a sustainable funding model for biosecurity efforts, and work hand-in-hand with states and other stakeholders to ensure everyone knows exactly who needs to do what and when.
"These threats are very hard to get rid of once they arrive, and they are incredibly costly, so it is far better for us to spend a little on prevention now than a lot on the cure later," he said.