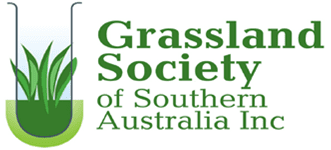 A NEW Mid-Goulburn branch of the Grassland Society of Southern Australia will host its first event in several years at Euroa next week.
The branch has been revived after a recess of several years and will landholders an insight into fertilisers use at Pasture Update at the Euroa Memorial Oval on Friday 12 April from 9.30am-12.20pm.
The Pasture Update will focus on the facts and fiction of fertiliser and limes and is part of a series run by the Grassland Society on behalf of Meat & Livestock Australia.
New president Ron Harris encouraged local landholders, farmers and agribusiness consultants to join the branch. Grassland society president Matt Mahoney welcomed the new branch.
"It's great to have a reinvigorated branch in the region with a very passionate committee which will drive the Grasslands banner in the area," Mr Mahoney said.
Lisa Warn is the new branch vice-president, Emilie Lyons secretary and Dr Paul Long has joined the committee. Grassland Society members receive a discount to attend events, can attend the annual conference and receive regular updates and newsletters. Lunch will be provided after the update.
"If you're a member, you can help to determine what events we run to make sure they are relevant to local producers," Mr Harris said.
The April 12 Pasture Update will feature agricultural consultant Lisa Warn speaking on assessing soils and plants to identify what they do and don't need, Cameron Gourley from Agriculture Victoria on national standards to deliver better fertiliser advice, Jim Shovelton from Meridian Ag will provide a lowdown on lime, and Cam Nicholson from Nicon Rural Services will outline the impact of alternative fertilisers and products. There will also be an update on the MLA's latest research.
Mr Harris said fertiliser, lime and other inputs were a significant cost to most properties.
"The cheapest form of feed is home-grown feed so we're trying to help farmers to optimise the amount of feed they grow by looking at a range of fertilisers and how they can be best used," he said.
Details of local trials will also be available
Mr Harris said the update will provide good scientific information to help farmers decide what they should do.
"Our speakers are not only experts in their field, three of them are also farmers so they can talk about what they've put into practice.
"The pasture update will help people to make better decisions about where to invest to optimise soil health, pasture and animal production."
The update will cost $20 for GSSA and MLA members; $50 for non-members and includes morning tea and lunch. People can RSVP by Wednesday 10 April to GSSA Secretary Melinda Caspersz 1300 137 550 [email protected].