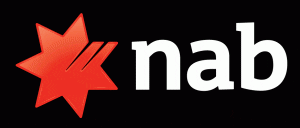 LAMB and mutton sector resilience has failed to offset a flattening of agribusiness conditions due to seasonal conditions in the last quarter of 2019, according to the latest NAB Agribusiness Survey.
And the survey has for the first time assessed the link between drought and a customers' finances and wellbeing.
The latest quarterly NAB Agribusiness Survey released today shows a slight drop in the index from -11 in Q3 to -12 in Q4 2019.
The index measures three key agribusiness conditions of trading, profitability and employment. All three were negative in Q4 and agribusiness confidence also fell.
Conditions in lamb and mutton sector are the strongest
By industry, conditions in the lamb and mutton sector were again the strongest (+30), followed by aquaculture (+8), mixed cropping and livestock (+7).
"Lamb prices have fallen somewhat from their record levels earlier this year, but still represent excellent value for producers," Mr Findlay said.
"Q4 saw wool drop into negative territory (-2) which reflects the decline in wool prices from very high levels earlier this year, tough seasonal conditions in New South Wales and the impact of trade tensions between the United States and China.
"Those factors aside, wool is still a much more positive price story than it was a couple of years ago.
"The softest performing sector was cotton (-17) with very limited water availability a key driver there."
Seasonal conditions drive difference between states
NAB agribusiness economist, Phin Ziebell, said seasonal conditions were a key driver of the results and accounted for large differences in confidence on a state-by-state basis.
"Victoria was the only state to record positive confidence levels, at +21, and this is directly attributable to improved seasonal conditions there.
"While nationally confidence had improved in Q1 2019, it has since drifted back to fall from -2 in Q3 to -7 in Q4," Mr Ziebell said.
"The failure of winter crops in New South Wales and Queensland, combined with the costs of feeding livestock, led to low confidence levels there and a soft finish to Western Australia's winter crop saw it go from an outperformer to having the second weakest confidence levels overall in Q4."
Drought financial impact and wellbeing closely linked
For the first time, the survey also asked bankers about the relationship between drought and a customers' finances and wellbeing.
NAB agribusiness customer executive, Neil Findlay, said the results confirmed banker observations that the financial and wellbeing impacts of prolonged drought are closely linked.
"When asked about the impact of drought on their customers' finances and wellbeing, where zero is not at all and 10 is very severely, the average national scores were 7 and 7.1 respectively," Mr Findlay said.
"This data reinforces not only the link between financial and personal wellbeing, but also the importance of close relationships between our agribusiness bankers and their customers, as they work through these tough times together."
Despite a negative agribusiness capital expenditure outlook for New South Wales and Queensland, the survey shows resilience in capital expenditure in Western Australia and Victoria, with bankers reporting an expected increase in capex over the coming three months.
Similarly, bankers were confident about agricultural land prices, with 65 per cent expecting them to rise in the next year.
Click here to read the Q4 NAB Agribusiness Banker Survey in full.