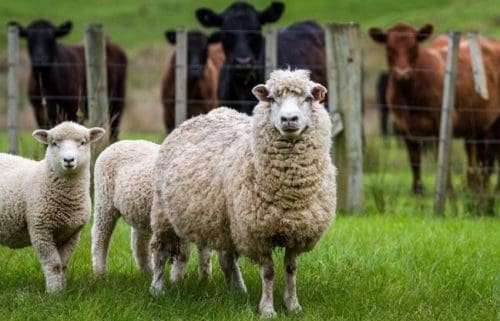 BREEDING animals for climate change will be among the themes covered by the 2022 Meat & Livestock Australia Livestock Genetics Forum in Adelaide next month.
MLA has organised a series of genetics industry, scientific and producer speakers aimed at giving producers access the genetic keys to more profitable, sustainable beef and sheep businesses at the  free forum on the 5th and 6th of April at the Adelaide Convention Centre.
The forum's theme is 'Impacting profitability and sustainability through genetics' and MLA said speakers from throughout the supply chain and research organisations will unpack a range of topics.
These will include how producers can use breeding values to prepare to capture benefits from objective carcase measurement and associated pricing signals.
Speakers will include MLA program manager – genetics, Hamish Chandler, on the body's strategic direction with its genetics program, the University of Melbourne's Richard Eckard on climate change, Will Barton from Gundagai Meat Processors on understanding the target market and Nick Gay from the Heulen Pastoral Company on breeding to meet client needs.
Mr Chandler said climate variability across Australia is placing greater demands on breeding resilient livestock, while market conditions dictate the need to improve general profitability across the beef cattle and sheep meat sectors.
"Genetics are the tools the industry can use now and into the future to build resilient livestock which are productive even in the face of Australia's increasingly variable climate.
"There's also a clear link between improving the rate of genetic gain and the commercial profitability of the Australian livestock industry," he said.
"Therefore, the National Livestock Genetics Consortium set the goal of doubling the rate of genetic gain by 2022."
The forum is part of MLA's broader approach to increasing the uptake of the use of genetic tools and technologies by livestock producers to boost productivity and profitability in their herd or flock.
Attendees will hear about what new traits are being investigated, how producers are changing their breeding programs and listen to a panel discussion on the big issues we will need to adapt to.
A session designed for seedstock producers will discuss how key tools have been implemented into breeding programs and some of the science behind the tools that will accelerate breeding programs.
An interactive session for commercial producers will discuss the key levers to pull to make sure their herd or flock is bred to optimise performance.
Registrations for the event close on 25 March.  Click here for more information and to review the program. Click here to register to attend.