THE long-awaited COP26 climate summit has started in Scotland this week, with plenty of discussion about the global meat industry in the lead-up.
Meat taxes, drastic reductions in methane emissions and carbon abatement projects are on the agenda, with the summit set to run for the next fortnight.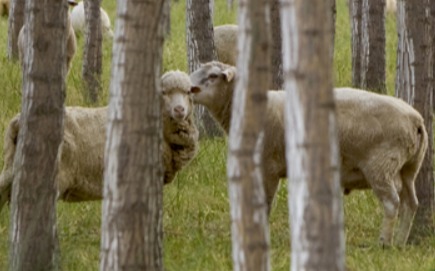 Since 1992 the United Nations has been bringing most countries on earth together for these climate change summits – otherwise known as "conference of the parties" (COP).
This year's Glasgow conference is the first significant meeting since the Paris agreement, where all countries agreed to work together to limit global warming. They each came up with a plan, known as Nationally Determined Contributions, and agreed to come back every five years with an update.
While countries have been formulating this year's update – the beef industry has been high up in discussions.
In the UK, the government has been debating taxes on red meat and dairy – with some support in parliament and others, like the COP26 leader Alok Shrma, against the taxes.
A pledge to reduce global methane emissions by 30 percent before 2030 has been led by the US and European Union, with other countries signing on – including Canada and the UK. Methane the main emission from ruminant animals like cattle and sheep.
Australia's plan based on carbon sequestration and supplementation
Australia's contribution to the conference was centred around setting a target of net zero emissions by 2050, which came after drawn out negotiations between and Nationals and Liberal parties.
Prime Minister Scott Morrison has ruled out joining the Global Methane Pledge, opting for incentivised carbon sequestration projects and development of more efficient livestock supplementing.
While carbon sequestration played a major role the government's plan, The Australian newspaper reported at the weekend it planned to stop businesses from buying large tracts of agricultural land for carbon farming – limiting carbon farms to a third of a farm's area.
The plan was met with scepticism by industry association the Carbon Market Institute. CEO John Connor said he was not sure how it could be legislated.
"We are still seeking clarification on that because it's difficult to see how this will be operationalised in policy," Mr Connor said.
"Arbitrary plans and numbers can be very unhelpful when landholders are trying to work out the best way to use their land.
"We are still keen to work through this issue because we think carbon farming should enhance agricultural productivity, but we think there are other ways this can dealt with."
Mr Connor said he was hoping the summit answered some questions about the international carbon market.
"There are rules about the carbon market, which were supposed to be resolved in 2018 and we've just been kicking the can down the road on them," he said.
"We need to deal with some complex matters, like taking carbon credits and selling them from one country to another.
"Hopefully we end up with a good simple set of rules for the Australian land sector and its competitors."