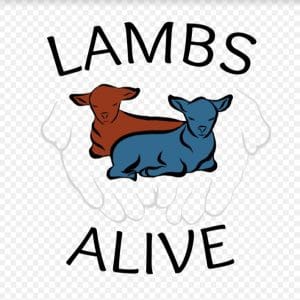 INCREASED focus on twin lamb survival has been shown to represent a $121 million opportunity for Australian sheep producers participating in the Lambs Alive program.
For the past two weeks, Lambs Alive creator Dr Jason Trompf and a series of industry speakers have been unlocking for 1211 bootcampers their on-farm "hidden treasure" and identifying key opportunities for boosting reproduction and profit.
"It was all about finding your hidden treasure, what are the keys to unlock the new fortunes in your flock; the new treasures in your flock to take you the next step," he said.
Dr Trompf said participant flocks ranged from 50-20,000 ewes, with an average flock size of 2509 ewes, and they put an average market value of $326.50 on each of their 3,038,399 ewes for a total value of $992,037,274.
"This is effectively $1 billion value in this treasure chest in the bootcamp.
"The principle is that they are the most precious resource that we've basically got, apart from our family," he said.
"We need to manage this blue chip stock accordingly, with blue chip management."
Dr Trompf said based on the industry average of 40 lambs lost per 100 ewes between scanning and lamb marking, there is too much ewe and lamb wastage.
"That means that in the bootcamp, as far as hidden treasure, treasure that is just slipping through our fingers – it equates to 1.2 million lambs (1,215,360) lambs just in this group of farmers in this program."
If the 1,215,360 lamb figure is multiplied by a net value of about $100 per lamb, this equated to $121,535,960 in "hidden treasure" among the farmers involved in the Lambs Alive bootcamp, he said.
"This is absolutely profound and a number that I found startling when we did the calculation.
"But I think what is more important out of this is homing in on your component of that, your amount of hidden treasure," he told the bootcampers.
Bootcampers from from five countries – Australia, New Zealand, United States, Germany, Argentina —
Bootcampers identify twin lamb survival as the biggest opportunity
Dr Trompf said most producers in the bootcamp estimated that through their biggest opportunity — maximising twin lamb survival — they could save 449 lambs on average this year.
"It's really clear what the biggest opportunity is, with nearly three quarters of people pinpointing twin lamb survival."
Dr Trompf said bootcampers were told that he and Western Australian analyst John Young had estimated that there was a lost profit opportunity in lamb survival of nearly one billion dollars between current and best practice in the Australian sheep industry.
"To go from 30pc loss to 12pc lamb loss; that's worth a billion dollars in lost profit per annum within an $8 billion industry."
"It's huge opportunity that can connects the industry all the way from embryo to entree."
He said with the average bootcamper able to save 449 lambs and multiplying this by the 1211 bootcampers, the total of 543,739 lambs saved, which is valued at $54,373,900, assuming a net lamb value of $100 per lamb.
"That's $54 million dollars that this group of people can make on their farms this year by unlocking their hidden treasure.
"That's how grand the number is."
Average Lambs Alive bootcamper could generate extra $44,900 this year
Dr Trompf said the calculations meant that the average producer in the bootcamp by maximizing twin lamb survival this year could generate an extra $44,900 this year, based on a conservative net lamb value after the cost of production.
He said this should be enough motivation for producers to get out of their armchairs.
"I reckon there is a portion of this industry that is that close to being like Norm from the Life Be In It ads – we are resting on our laurels."
He challenged the producers to take the next step in reproductive efficiency during this period of record ewe and lamb prices.
"We need you out of the chair exposing blue chip management to these ewes.
"We've got 2020 values and we don't want 1980s management," Dr Trompf said.
"That's the focus of what Lambs Alive is all about, it's having a really good strong game plan that can work on your farm and the support and discipline to execute it on farm."
For more information on Lambs Alive click here.