Australian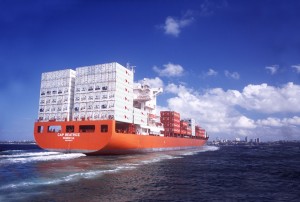 lamb exports up to November this year have set a new record — already exceeding the calendar year tonnage shipped in 2013, MLA has reported.
The 19,088 tonnes shipped in November brings the running total to 216,296 tonnes, well above the 213,714 tonnes exported in 2013.
ME lamb demand strong
MLA said demand from the Middle East, Australia's largest lamb export destination, remained strong in November, with shipments lifting three percent on the corresponding month last year to 5285 tonnes.
Volumes to the US increased 19pc on year-ago levels, to 3993 tonnes, while exports to China were down 28pc for the month to 2882 tonnes.
MLA said November lamb shipments to Papua New Guinea declined by 17pc to 782 tonnes and by 27pc to the EU to 725 tonnes, and 610 tonnes was shipped to Japan during the month, a fall of 12pc.
Mutton exports also higher
Mutton exports in November were six percent higher than the same time last year, at 18,215 tonnes, bringing the year-to-date (January to November) total to 165,683 tonnes, MLA said.
Offsetting the 12pc decline in exports to China (to 6,205 tonnes swt) in November was considerably stronger demand from the Middle East and US during the month. Shipments to the Middle East were up 59pc, reaching 4705 tonnes, while volumes to the US more than tripled year-ago levels, at 1733 tonnes.
Source: MLA