MOST lamb and crossbred ewe categories suffered price drops with the overall increase in AuctionsPlus listings last week, but quality Merino ewes with good fleeces met strong demand.
AuctionsPlus sheep and lamb listings increased by 25 percent or 19,451 head to 77,460.
Compared to the same period in 2020, total listings for the week were 7pc higher, with a steady increase in the number of new season lambs on offer, AuctionsPlus said.
Offerings across five of the six lamb categories rose from last week, with Merino wether lamb and Merino ewe lamb categories increasing by 95pc and 74pc, respectively. Large rises in new season lamb offerings led to price falls across five of the lamb categories, with shedding breed lambs registering the largest drop in average price of $35 to $251.
New South Wales central west region was the top purchasing region for the week, securing 13,353 head, followed by the NSW Riverina region with 8310 head and south-west Victoria with 5880 head.
The crossbred lamb category again had the largest offering, with 17,891 head, although well back from the 4122 head the previous week. AuctionsPlus said the reduced offering assisted a rise in clearance rates to 91pc; however, a $5 reduction in average price to $162 was registered. Shedding breed lambs recorded a 149pc increase in numbers with an 87pc clearance rate. Despite the high clearance rate, the category's average price decreased by $35 to $251.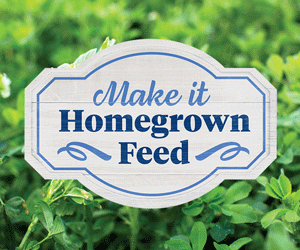 Merino wether lambs registered a jump in supply to 12,660 head, with 72pc of these in NSW. Clearance rates remained strong at 87pc, and the average price fell just $2 to $133. Composite and other breed lambs registered a 29pc increase in supply to 1127 head. The increased offering was matched with higher prices, with the average price lifting $76 to $264/head.
First cross ewe lambs recorded a 90pc clearance, but the average price slipped back $17 to $271/head. Two lines of September/October 2020 drop first cross ewe lambs weighing 62kgs at Ardlethan in NSW made $355 and $353 with a buyer at Junee in the Riverina.
The joined ewe offering increased to 12,582 head. Scanned in-lamb Merino ewes dominated supplies again this week, with 4653 head offered. The steady supply was met with sustained restocker demand and the average price lifted $11 to $271/head.
Station mated Merino ewes registered the largest average price increase for joined ewes, up $64 to $237/head, with a 100pc clearance rate. The scanned in-lamb and station mated shedding breed ewe categories registered average price falls of $43 and $14 respectively. The average price for the 920 scanned in-lamb first cross ewes offered fell $5 to $276/head.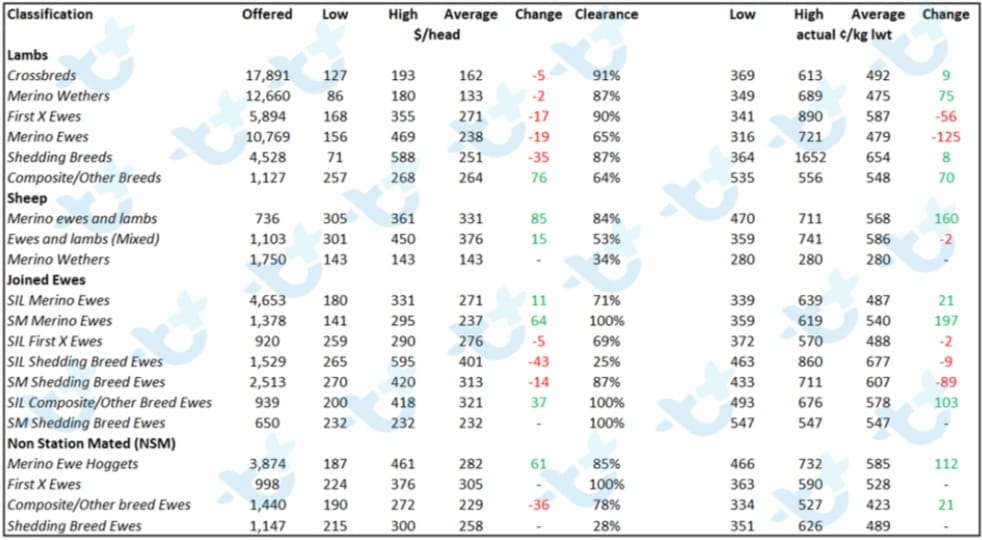 NOTE: Prices as at 5pm, Thursday 19th July, 2021
Source: AuctionsPlus.