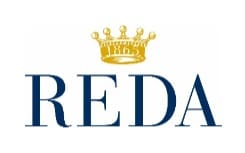 PROMINENT Italian textile processor Reda and clothing company Loro Piana have penned an open letter to Australian Wool Innovation chair Colette Garnsey to tell her that the movement to non-mulesed/ceased mulesed wool sourcing is massive and increasing annually. Theirs is the second letter this month contesting Ms Garnsey's statement that the "push" to non-mulesed wool is driven by two European fashion houses.
                                                                                                                    Open Letter
In reference to comments attributed to the AWI chair in the Sheep Central article titled "AWI leader Garnsey's view on non-mulesed wool demand rejected" by Terry Sim, 20 April, 2020.
Ms Colette Garnsey
Chairperson,
Australian Wool Innovation
April 30, 2020
Dear Ms Garnsey,
We are living in a very unique moment. The COVID-19 pandemic has changed the world and its impact in the global economy will bring new challenges. Topics like sustainability, digital transformation and transparent communication will have an acceleration.
After we read your statements where you informed the Australian wool growers that non-mulesed wool demand was driven by only a few European fashion houses and not by garment customers, we felt the need and the responsibility to comment on your statements for the benefit and transparency of our wool industry.
We have been working directly with the Australian wool growers for many years. We respect them and for this reason we want to share our view about this issue.
We have always put our suppliers, our workers and our customers at the centre of our decision-making process and it is our duty to look after them, to be honest and transparent, and to work alongside them. Having said that, we would like to express our thoughts on the non-mulesing requests coming from the market.
You claimed that AWI is non-political, but you clearly have a strong opinion on mulesing, having commented that AWI continued to defend mulesing when talking to fashion houses. It seems that AWI is not recognizing the hard work made by those growers who have moved away from mulesing through great efforts and sacrifice.
The importance of sustainability needs to be recognized and explained to the wool growers, allowing them to have all the necessary information to decide whether or not to embrace it.
AWI has the responsibility to pass to its stakeholders all relevant information coming from the market. It should not be perceived as a political statement rather it should allow growers to make an informed decision on their farm practices and how it might influence the marketing of their wool.
The number of customers who are asking for non-mulesed/ceased mulesed (NM/CM) wool is increasing year upon year. We should listen to what the final consumers want, understand their needs and try to meet their requirements as much as possible. We can reassure you that this trend started more than 10 years ago and now it has transformed into a massive movement.
As leader of AWI, you should lead this change and listen to the customers' needs and requests. Many Australian growers have already opened their eyes. They are thirsty for information about what is happening in the rest of the world, the trends and changes in demand.
We are not wishing to dictate to growers what to do. We have far too much respect for them to do that. We are sharing our vision and where we see the future of this beautiful fibre. We are not here to judge anyone, but we feel the need to voice the opinion of many.
It is difficult, but not impossible to keep wool producers fully informed and the premiums in the marketplace are real and measurable. These premiums are a direct result of the extra demand coming from customers requiring sustainable wool.
After this global emergency, consumers will be even more careful, conscientious and discerning when choosing the products they will buy. They will have less spending power and they will select the product with the strongest value proposition and sustainability will continue to trend as one of the major purchasing criteria.
Once again, it is the wool growers' decision whether to embrace sustainability and animal welfare issues or not. It is, however, our duty to inform them and share with them the markets' and customers' requests and we will continue to do that through the relationship networks we have with the Australian wool growers.
Most importantly, it is your responsibility to keep them aware of the many changes that, in this bizarre and unique moment, have simply been accelerated.
Kind Regards,
Francesco Botto Poala (Reda, Italy – chief of operations)
Emanuela Carletti (Loro Piana, Italy – raw material purchasing manager)