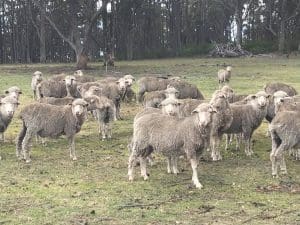 NEW South Wales rural crime investigators are investigating the disappearance of 75 Merino ewes and wethers from a property on the Reedy Creek Road, Guyra.
A Rural Crime NSW Police Force Facebook post said the sheep were part of a mob of 307 and the loss was identified early in November 2018.
The sheep are described as Merino ewes and wethers about four years old and freshly off-shears at the time they went missing. They have yellow, orange or green coloured ear tags.
Investigators from the Rural Crime Prevention Team at Inverell are keen to speak with any person who may be able to assist with any information in relation to the missing sheep or any person who has been sighted acting suspiciously in or around Old Armidale Road and Reedy Creek Road area west of Guyra.
Investigators encourage all persons to report stock theft promptly even small numbers of stock.
Police are urging anyone with information in relation to this incident to call Rural Crime Prevention Team – Inverell 67220530/31 or Crime Stoppers on 1800 333 000.
Source: NSW Police.