PROTECTED industrial action by the Community and Public Sector Union involving export processing meat inspectors and on-plant vets could see processing plants Australia-wide grind to a halt on Wednesday and Friday next week.
The action, linked to a wages dispute with the Federal Government, is clearly designed for maximum effect – at a time when the labour-strapped processing industry capacity is battling to match high demand for killing space in the face of worsening drought.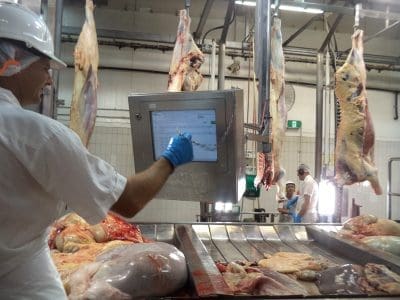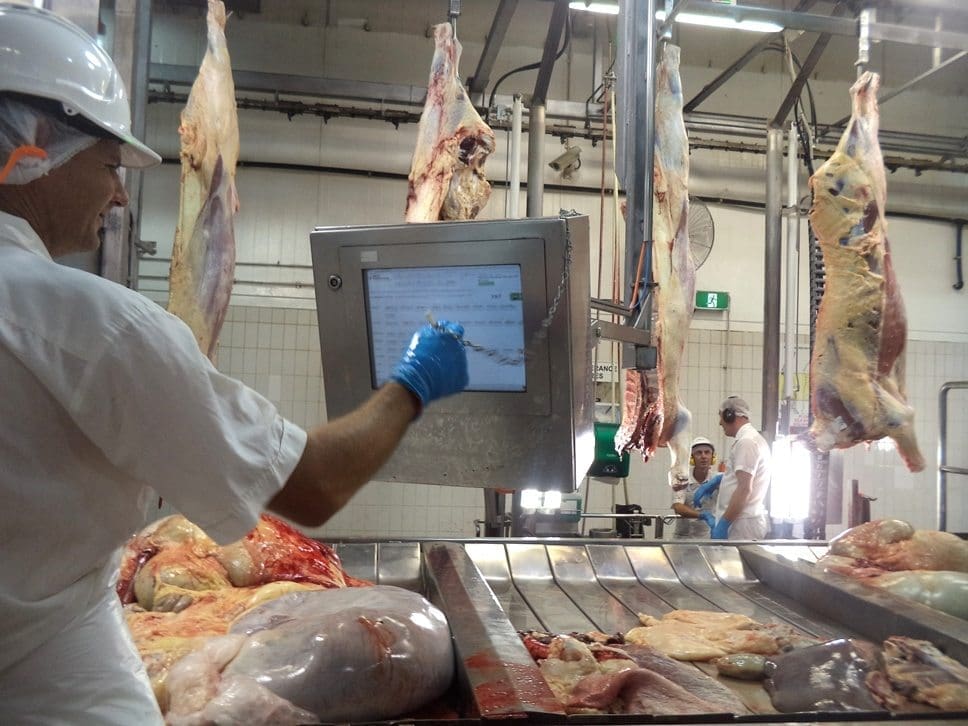 Many processors are now more or less booked out until next year.
The action will see union-aligned, Government-employed meat inspectors and vets walk off the job for an hour on Wednesday and Friday, 8 and 10 November. The notice also imposes a ban on overtime, at a time when some beef plants are working an extra hour or more each day, due to demand.
It means plants will inevitably stop for an hour, and some may elect not to come back to work in the afternoon after the action, because of the disruption from the stoppage, Beef Central was told.
In total, next week's action, if it goes ahead, will have a serious impact on beef production capacity, at a time when it is desperately needed – especially in the face of recent fires.
The industrial action applies to export plants only – not domestic licensed beef and sheepmeat plants. In the case of plants operating two daily work shifts, the impact could be double, Beef Central was told.
Large beef plants could lose at least 500 head per due to the disruptions, one stakeholder said.
"Maximum effect is clearly part of the CPSU's IR strategy. If the work ban was imposed on tax department employees, for example, the impact would be 'zero'," he told Beef Central.
"But they know that a stoppage at meat plants will hurt everyone along the supply chain, including the consumer."
"It's a cynical move by the CPSU to exploit individuals (meat inspectors and plant veterinarians) who have a critical role to play in agriculture and the food supply chain," he said.
"The CPSU inevitably focusses on areas that affect business, or the public, in these industrial campaigns."
In the previous similar cycle of CPSU agreement negotiations four or five years ago, there was a series of similar stoppages targeting meat inspectors and plant vets, that went on for some weeks.
One of the options the CPSU sought from Fair Work Australia in its industrial action submission was a day-long stoppage, which if it went ahead would wipe out around 20pc of national weekly kill capacity, or around 26,000 head.
On the other hand, industry associations are allowed to appeal against protected actions, on a number of grounds. One is national interest, normally associated with economic factors, but it's been suggested that 'national interest' in the current red meat processing environment could include animal welfare concerns.
It is not yet clear whether the red meat industry may be considering such an appeal.
Govt has limited capacity to respond
An advice to processors from the Federal Government's DAFF export meat program said the department had only very limited capacity to mitigate the impacts of the PIA to industry at the national level, but was endeavouring to "do everything reasonably possible to assist."
The department told processors it would reach out to each establishment prior to the first action on Wednesday to discuss the potential impact of the proposed industrial action and options available to minimise impact.
"With previous PIAs undertaken by CPSU, industry have been able to lessen the impact of any PIA by rescheduling production, producing for domestic or alternate markets (the stoppage applies only to export-licensed plants). Therefore, processors are encouraged to take all reasonable steps to mitigate the risks associated with any stoppage of work or overtime ban which may occur," the department said.
AMIC condemns union move
The Australian Meat Industry Council issued a statement this morning, condemning the approach by the CPSU.
"AMIC recognises plant vets and food safety meat assessors' role and their importance to the export supply chain, and we agree with the need for them to be fairly remunerated," AMIC chief executive Patrick Hutchinson said.
"However, it is extremely unfair and disappointing that their crucial roles in the export system are being weaponised to hold our industry hostage to wider public servant bargaining," he said.
"Using the meat industry as a bargaining chip against the Federal Government shows that the CPSU is not concerned about the risk such action poses to Australia's reputation as a reliable exporter of meat; Australian businesses accessing international markets; or the thousands of non-public service employees who will be affected by this."
"Red meat exports are the largest exports within the agricultural sector and it is extremely careless for the CPSU to take action which puts our industry at risk when we aren't a party to this dispute or negotiations," Mr Hutchinson said.
"We are seeing massive increases in livestock waiting to be processed as stock are being sold to meat processors in anticipation of a dry season, so this action couldn't come at a worse time.
"It's particularly galling that our members will be faced with significant disruptions and risks to their overseas market access despite the majority of CPSU members previously voting to support the current pay offer from the Government and CPSU's leadership still rejected it."
AMIC said it hoped to see a resolution that avoids disruption to the meat industry and urges all parties to consider the broader implications of this action. We stand ready to support our members and the wider community through this challenging period.