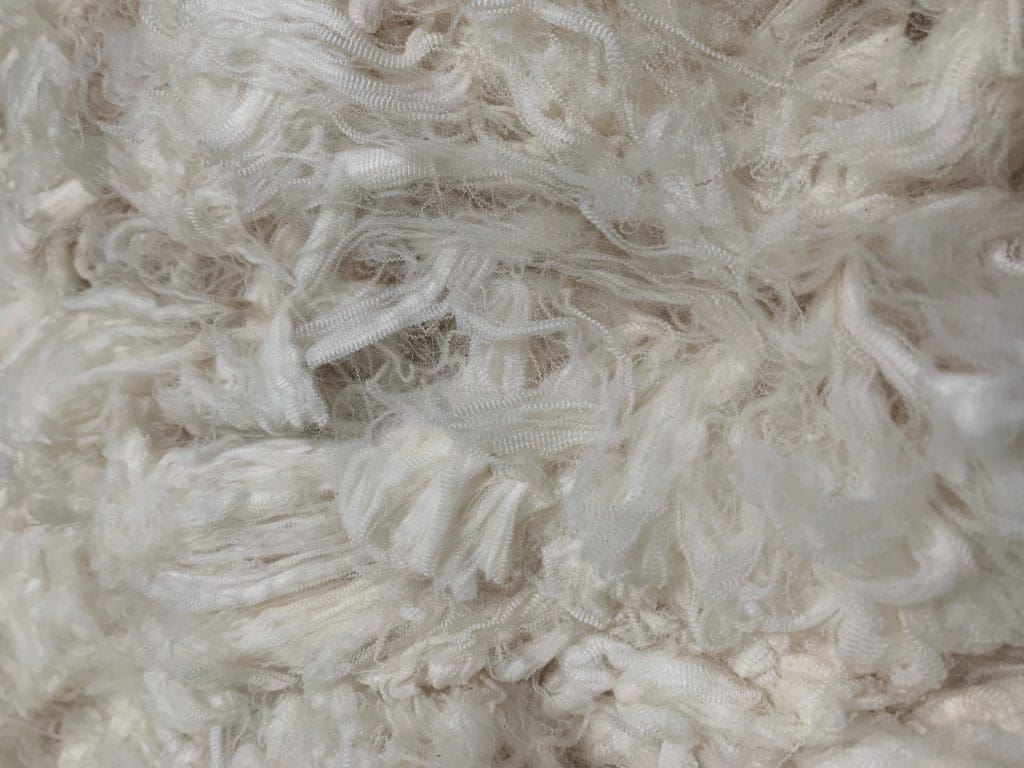 MERINO wool prices enjoyed a general lift across all microns at Australian auctions in Sydney, Melbourne and Fremantle this week.
AWEX senior market analyst Lionel Plunkett said the market continued to perform erratically, recording positive then negative movements within the week.
Endeavour Wool Exports trading manager Josh Lamb said wool is being purchased now for the post-Chinese New Year period, which is traditionally a busy time for yard and top sales.
"The business is reasonably deep at the moment, although it is going up and down a bit, but generally the market is reasonably healthy underneath it.
"From here to Christmas it looks reasonably good and I would imagine post-Christmas won't be too bad either," he said.
"The worst of the market certainly looks like it is behind us anyway."
AWI's weekly market report said a general lack of willingness to carry too much inventory due to losses incurred through the big drop of August 2019 prevents any sort of stabilisation of price levels.
"A price drop then eventuates and some stock manoeuvres is then considered lower risk and therefore some minimal inventory without a sale is undertaken."
Mr Plunkett said the price rose on the last selling day in Fremantle, resulting in many of the individual Fremantle Merino Micron Price Guides (MPGs) finishing at higher levels than the closing levels of the eastern markets.
"From the opening lots in Sydney and Melbourne, prices quickly jumped above Fremantle's closing levels, then proceeded to slowly but noticeably increase.
"By the end of the day's selling the Merino MPGs rose by 32 to 65 cents," he said.
"On the back of these rises the AWEX Eastern Market Indicator added 25 cents for the day, with only minimal movements in the crossbred sector preventing the EMI from recording a larger increase.
"The Fremantle MPGs rose by 25 to 39 cents, bringing all three centres closer to alignment.
"The second day of selling the market contracted, and the individual MPGs across the country lost between 4 and 31 cents," Mr Plunkett said.
"The EMI lost only 6 cents, and this time minimal movement in the crossbred MPGs prevented the EMI from a larger loss."
Mr Plunkett said despite the second day losses, the EMI still managed to record an overall positive movement for the series, rising by 19 cents, to close the week at 1574 cents/kg clean.
"Worth noting, due to currency movement, when viewed in US$ terms, the EMI had only a 2 cent rise."
Mr Plunkett said the crossbred sector had a lacklustre series, with the crossbred MPGs recording minimal change, generally between 5 and 10 cents of the previous MPGs, in both directions.
"The skirtings followed a very similar path to the fleece, price rises on the first day, followed by losses on the second.
"The price rises have enticed some sellers back to the market."
Brokers passed in 7.1pc of the 29,760 bales offered.
Australian traders leading buyer lists – AWI
Australian Wool Innovation's weekly market report said gains of 30-40c/kg were commonplace in a very competitive environment, with the main Australian trading houses leading the buyers' lists.
"Chinese indent buyers and a few of the top makers gave strong support, but their purchasing activity dropped off on the final day somewhat as the first day saw levels rise above their reach and that of their clients ability to convert."
AWI said the oscillating wool market continues unabated.
"Recently we have seen the fortnightly changes reduced to weekly movements and now day to day appears to be becoming the norm.
"Since the first week of September 2019, the market has behaved in this micro-cyclical manner and if you happened to be selling on the "good" week or day, 50-cent differentials in clip returns could have resulted," AWI said.
"This highlights the higher than normal passed in percentages that have featured at auctions through the first quarter of this season.
"Most of this volatility is stemming from the very short supply chain we are operating to at present with prompt demand being satisfied by hand to mouth buying and processing."
Auction to shelf in eight weeks
AWI said six to eight weeks from auction to shelf is now the general routine for wool products from auction sale in Australia to on shelf at retail for most of China delivery.
"When the factories are ready to buy it seems there is a need for operators to have stock on hand at the "right" price or a very large appetite for risk to sell forward for relatively prompt shipment without cover.
"A finite volume of new business appears to be available fortnightly to tri weekly," AWI said.
"Most of those demands are being met and financed by exporters, but the outstanding uncovered needs are then put into the indent operators hands to fill the factory orders.
"When the prompt volume is satisfied and contracts have been executed through auction, a reversion to caution appears," AWI said.
AWI said the upcoming three-week break in sales without access to any significant volume of wool may see some market behaviour change.
"Anticipating needs for deliveries post the Chinese New Year break in late January may prove advantageous.
"Normal patterns show that shearing slows significantly for a few weeks over the Christmas/New Year period,' AWI said.
"On top of that, volumes are already looking like being at least 10pc lower this season, so supply factors will have a larger chance to force itself on price.
AWI said with more than 40,000 bales set to go to auction next week and combined with the soft Fremantle close, the market looked set for a test of its resolve to settle.
Click here to read this week's AWEX Micron Price Guides.