VICTORIAN producers considering turning their composite and Merino sheep into shedding flocks provided some interesting exchanges at a recent Nudie forum in Hamilton.
Meridian Agriculture consultant Andrew Speirs said interest in conversion to shedding sheep is coming from many crossbred producers with big sheep generating low wool income as well as Merino wool growers and some cattle producers.
The other reasons for considering shedding sheep were their easy care attributes – no crutching or shearing — as farmers got older and less labour was available, he said.
More than 100 people attended the forum at the Hamilton Showgrounds to hear presentations from producer, breeder and service body speakers.
After presenting details on returns generated during converting a materal composite flock to a shedding flock, CGM Advisory consultant Bryony Fitzgerald was asked by Merino producer and broker Gary Simpson how long would it take to convert Merinos to a shedding flock.
Ms Fitzgerald said this would depend on wool micron class, cull and reproduction rates, and could be accelerated by buying in suitable ewes.
Mr Speirs said it might take longer to get wool off Merinos "given that you've got wool from tip to toe", whereas maternals had some baring out on their points.
"Shearing might continue a bit longer (with Nudie-Merino crossbreds)."
Low Footprint Lamb Nudie breeder Matt Kelly said the main driver for using composites to upgrade to a shedding flock is that they offered reproduction and growth rate.
"Whereas you've got none of that in your Merinos, so don't go there.
"If you want to go to a shedder, go via a composite or go straight to shedders."
"I think you should keep breeding Merinos to Merinos and sell them out, and slowly let them disappear while you turn the other end of your flock into shedders."
Mr Kelly said a lot of reproduction and growth would come from a maternal composite base flock, whereas this might not be the case with Merinos.
Mr Speirs said there are Merinos with good lambing percentages, though they may not have the growth, and Mr Kelly said they also might not have worm resistance or carcase traits.
"They should stay as very good Merinos ….," Mr Kelly said.
Nudie breeder John Keiller said there were now 25,000 animals with shedding scores on database with the better shedders having a negative score – trait leader -2.3 — and more woolly sheep having positive score up to +2.8 on the maternal composite database.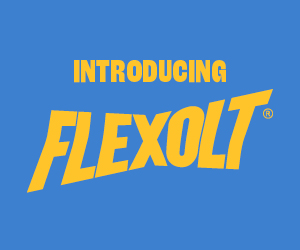 He said it is not known where Merinos sit in regard to shedding scores.
"They may be off the positive end further – they might be +4, or +5, +6, +7, +8.
"So we don't really know technically to answer that question: how long does it take to take wool off Merinos – we don't have that data on hand," he said.
He said "what you see with shedding isn't what you get" and it was expressed differently on sheep, depending on the time of year, the animal's age, condition and reproduction status.
Shedding had a moderately strong heritability of 0.42, but it is affected by various genes, by day length, with increased daylight causing sheep to shed their wool. It is also affected by age, with 10 percent of lambs not shedding in their first year.
Shearing and wool value is leading to shedding conversions
Mr Simpson said cost, availability and quality of shearing were issues for Merino producers, with growers moving to non-mulesed wool production increasing the need for crutching. A lot of his Merino clients were also "pushed to the back of the line" when it came to shearing, with shearers favouring crossbred lambs over Merinos.
"Most of the Merino people I deal with are happy to stay with the Merino, my personal reason for being here is that I'm just getting old and I'm looking at running an operation that is less intensive."
He runs about 1700 17 micron Merinos at Dunkeld and is not looking at joining any Merino ewes to Nudie rams.
"We're pushing 100 percent lambing percentages, so we've been working on that dual purpose type.
"That's all going well, we're getting growth and all those things are moving the right way; it's just a lot of work," he said.
"I asked the question with a bit of tongue in cheek, the reality of it is I would just move straight into it.
"I would just trade out of Merinos and just buy in (shedding sheep)," he said.
"I don't have eight years to get the breed pure."
Mr Simpson said was not aware of many Merino producers joining their ewes to Nudies, but knew of first cross and composite producers moving into shedding sheep.
"This is certainly a great opportunity for people who are concentrating on the prime lamb side of things.
"The value of composite wool is nothing at the moment, it gets up to maybe $5/kg at its peak," he said, although this could change when markets improve.