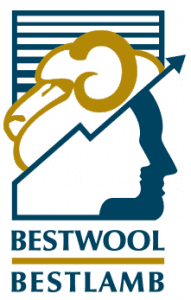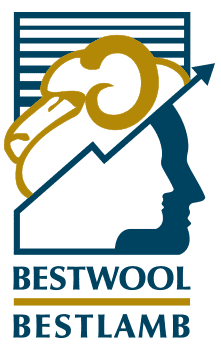 AUSTRALIAN sheep producers have flocked to implement the early findings of a national lambing density project, but more collaborators are needed for the latest on-farm phase in the crucial lamb survival research.
And free tickets are being offered to the BestWool BestLamb Conference at Bendigo on June 27-28 for farmers prepared to complete a lambing density and survival survey or by participating in on-farm trials.
In the lambing density project, Australian Wool Innovation and Meat & Livestock Australia, with collaborators in each state,  are examining the effect of lambing ewe mob size and stocking density to lift survival and weaning rates.
A survey of sheep producers in Victoria showed that for each additional 100 twin-bearing ewes in the mob at lambing, lamb survival decreased on average by 8 percent. The strongest effect was among twin-lamb bearing Merino ewes.
Researchers completed work on 22 of a required 70 individual project sites last year, on commercial wool growing and prime lamb properties across Western Australia, Victoria, South Australia and New South Wales. The "two-by-two" on-farm trials involve high and lower size lambing mobs at high and lower stocking rates.
Click here to get the latest Sheep Central story links sent to your email inbox.
At a Merino sheep field day at Freshwater Creek this week, consultant Jason Trompf said work with graduates of the 'Lambs Alive' pilot workshops has shown many are already reducing their twinning ewe mob sizes significantly, in some cases from 200 to 130 ewes or less.
"Even with the sites that we have completed and the background survey work, we can already hold our hand on our heart and say that mob size has a significant effect on twin lamb survival and it's in the order of an extra 10 percent more lambs marked per 100 twinning ewes less in a mob."
More lambing density collaborators needed
However, difficult season conditions in South Australia and Western Australia have forced some sheep producers to drop out of the project's on-farm trials. Due to poor follow-up rains to good summer rain, several of the project's WA collaborating producers have had to consider lambing ewes in feedlots or on self-feeders, which meant their production conditions were unsuitable for the research's grazing paddock-based and mob behaviour protocol.
Agriculture Victoria's BestWool BestLamb Network project leader Lyndon Kubeil said Western Australia had 18 sites organised for the project this year, but this has fallen to about 10, meaning more were needed from any state.
"We'll be looking for sites across Australia; anyone who is keen to be involved should contact us and we look forward to working with them."
Mr Kubeil said producers can participate in the lambing density research by completing a survey or by nominating their property for on-farm trials. About 50 producers have already taken up the free ticket offer out of 100 BWBL tickets available.
"By this time last year we had sold 150 tickets to the conference, this year we have already sold 270 tickets.
"I want to cap conference attendance at 350, so if anyone wants to get a free ticket by submitting their lambing data, they need to get in fast."
Producers don't necessarily have to take up the offer of a free conference ticket to submit their lambing data, he said.
Mr Kubeil said the early uptake of the lambing density work to date has been one of the biggest quickest on-farm changes he has seen occur on sheep properties.
"It is such a simple thing to do; it is something that you can do with a bit of thought and not a lot of capital input."
Key collaborators and co-investors in the lambing density and survival initiative include Murdoch University, Agriculture Victoria, University of Adelaide, NSW Department of Primary Industries, Elders and Landmark.
For more information on the lambing density project contact Lyndon Kubeil on (03) 5761 1649.
To register for the BestWool BestLamb Conference online and check for further conference program updates go to: Eventbrite: 2017 BWBL Conference registration
If you would prefer to pay by cheque please contact Cathy Mulligan for a registration form
on (03) 5258 0229 or email:  [email protected]
Click here to see the 2017 BestWool BestLamb Conference program.