"Those who have knowledge, don't predict. Those who predict, don't have knowledge." Lao Tzu, 6th century BC Chinese poet
THE wool spot auction continued its recovery last week, with the AWEX Eastern Market Indicator reclaiming half of the early season losses.
Having lost 61 cents during August and early September, the market has improved 30 cents over the last three auction days.
The forward market still endures sluggish volumes even as it keeps pace with the cash. This is likely due to the current demand maintaining its focus in the prompt window. The exception is the interest from the buy side throughout the first half of 2025, with levels lifting to 1470 cents for 19 microns on the back of a firmer spot auction.
In the spot market, the 19 micron MPG closed the week at 1450 cents, so the forwards present a slight premium.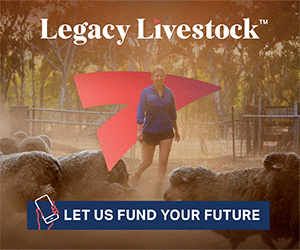 The medium-term window, October to December, is showing little interest from the buy side. Sellers have set levels across the medium Merino market (19/20/21 micron) throughout October and November around 10 to 20 cents above cash. A continuation of the current rally could prick the interest of buyers around these levels.
Current offers for 19 micron in October are 1455-1470 cents, which is around $1800 a bale. For 21 micron, the range of offers are 1325-1350 cents or around $1350 per bale.
This rally also could aid the sell and replace strategy mentioned last week. Growers holding wool at present might consider selling, reducing holding costs and improving cash flow, and replacing their long position with a paper trade.
This week's trades
October 2023 21 micron                                1325 cents                             7.5 tonnes
November 2023 19 micron                           1445 cents                           12.5 tonnes
Total 20 tonnes
Source – Southern Aurora Markets.