"Choose to be optimistic. It feels better" Dalai Lama
IT was a mixed bag in the auction market again this week, with fine wools continuing to be out of favour.
Medium Merino fleece and carding wools held their ground and crossbreds got dearer off their low
base.
The forwards remain quiet. Exporters struggle to get significant forward volumes to warrant active or aggressive bidding. Technical analysts see nothing in the charts, particularly in the fine wools, to get them excited.
Solid sales during the Nanjing Conference have lacked follow up. That said, bidding has come through in the latter part of the week suggesting a base is trying to establish.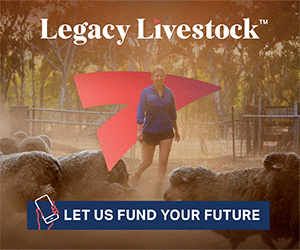 Tentative bidding flat to cash has been place across the first half of 2024 on 18 microns (1500 cents) and 19 microns (1390 cents). Bidding in the prompt months (October and November) remains at cash, with buyers seeing little motivation to chase while the sellers remain out of sight. Passed in rates at auction would indicate that growers are reluctantly accepting current levels.
The only premiums in the market that remain are the balance of the 19 micron 2024/25 season strip that has been trading over the last month at 1470 cents (cash 1393 cents). January 2025 and February 2025 traded, leaving only the March to July to be covered.
We are expecting the same pattern to continue with little news on the horizon to inspire confidence.
Technically fine wool (17 micron) charts remain troublesome and the medium (19 micron) chart is again challenging its established support of 1400 cents.
Last week's trades
October 2023 17 micron                                                 1725 cents                           5 tonnes
October 2023 19 micron                                1415 cents                           5 tonnes
October 2023 19.5 micron                                             1365 cents                           5 tonnes
October 2023 20 micron                                1315 cents                           5 tonnes
November 2023 19 micron                                           1400 cents                           5 tonnes
January 2025 19 micron                                                 1470 cents                          5 tonnes
February 2025 19 micron                                               1470 cents                          5 tonnes
Total 35 tonnes