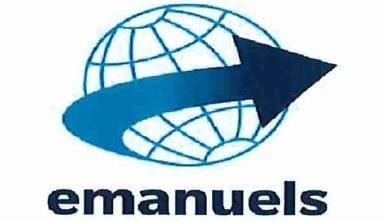 DISGRACED former live sheep exporter Emanuel Exports has decided to close the eastern state offices of its subsidiary EMS Rural Exports.
Sheep Central has seen email correspondence from EMS Rural Exports administration manager Jane Lutt that the company's eastern state's offices would be closed and services transferred to Western Australia.
Both entities had their export licences suspended and then cancelled by the Department of Agriculture last year. This followed the release of video footage documenting the deaths of thousands of sheep on Middle East-bound vessels, prompting an overhaul of trade regulations, lower ship stocking rates and restrictions on shipments.
The email correspondence said Ms Lutt's position has been made redundant and her employment will cease with EMS Rural Exports on 24 July. The company's export manager Chris Madden has retired. A web search showed that EMS Rural Export maintained an office at Prospect in South Australia.
"It is with great sadness & disappointment that we advise that the owners and management of EMS Rural Exports Pty Ltd, have decided, that due to the current climate i.e. seasonal conditions, lack of supply / numbers available & the extremely high prices currently for livestock in the eastern states, to close the eastern state's offices & transfer those services to WA," Ms Lutt said.
"Should there be any shipments from the eastern states in the future, Chris & Jane, subject to availability, would provide their services on a contract basis to the exporter.
"Chris & Jane would like to sincerely thank the many persons, organisations, companies & their staff who have either worked for EMS & or in conjunction with, by providing the multitude of services required by the company, as well as for the export shipments during the company's decades of existence."
Ms Lutt is currently the chair of the South East Australian Livestock Exporters Association. Emanuel Exports director Nicholas Daws has not responded to questions about the office closure.