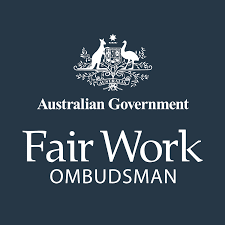 A FAIR Work Ombudsman report that agriculture employer fines have exceeded $170,000 has highlighted the need for exemplary standards in the shearing industry as the sector looks to employ Pacific island workers.
The Fair Work Ombudsman last Friday urged agriculture sector employers to prioritise compliance as total fines for pay slip and record-keeping breaches exceed $170,000 nationally.
The regulator has investigated 330 businesses in regional hot spots across Australia since its agriculture strategy began in December 2021.
Under the agriculture strategy, Fair Work Inspectors have issued 64 infringement notices for pay slip and record-keeping breaches, with employers fined a total of $176,028. Fifty-five of the infringement notices were issued to labour hire entities and nine to growers.
The Fair Work Ombudsman also has responsibility to enforce wages and entitlements under the Pacific Australia Labour Mobility scheme, and has commenced 48 investigations this financial year. There have been 37 concluded investigations into PALM scheme employers, including some that began the prior year. Some PALM-related investigations involved meat processors. Some investigations under the Agriculture Strategy involved livestock producers. The FWO had no comment to make on the specific industries impacted by the enforcement results (the infringement notices or compliance notices) or breaches mentioned.
In response to breaches, the FWO has issued seven compliance notices. Recoveries in 2022-23 have totalled $25,732 for 252 employees, each as a result of compliance notices.
Shearing industry supports enforcement and compliance
Although no PALM workers have yet been formally employed in the Australian wool industry, Shearing Contractors Association of Australia secretary Jason Letchford said the SCAA is in absolute support of the enforcement of regulation and compliance.
"Members have been asking for a greater enforcement.
"The majority of business operators in the wool harvesting sector are doing the right thing; however, it is the small minority that can tarnish an industry's reputation and make it more difficult to attract and retain new recruits to work in the industry," he said.
"At present, labour supply is our number one priority and any initiatives that support the industry's endeavours on this front, are welcomed."
Mr Letchford said in light of the bad publicity sub-standard operators in other agricultural sectors have bought to the program, for the PALM program to work for shearing operations it will only be for those employers who can demonstrate 'exemplary' operations, including the quality of their wool growing customer's infrastructure.
"In other words, the sub-standard operators are unlikely to have the opportunity to be part of the PALM scheme, as each employer is approved on a case-by-case basis.
"I think it is worth noting that most of the industry is now focused on providing pay and conditions that are 'best practice', not 'minimum standards'," he said.
"Any shearing contractor or wool grower still only focused on 'minimum standards' will not being successful, as the market place is now very competitive in terms of attracting good employees.
"Quality employees are looking for quality employers," he said.
"Employers that provide higher pay rates, insist on better working conditions and amenities from their farmer clients, through to the size of the sheep they expect their employees to tackle day after day are going to come out on top in the long run."
Record-keeping and pay slip compliance highlighted
FWO site inspections target employers in 15 'hot spot' regions where FWO intelligence suggests non-compliance may be common. The most recently inspected regions are Queensland's Whitsunday Coast and Stanthorpe, Adelaide and Adelaide Hills, and south-west Western Australia.
Fair Work Ombudsman Sandra Parker said the regulator's agriculture strategy had highlighted the importance of employers following record-keeping and pay slip laws.
"Record-keeping is a bedrock of meeting workplace laws.
"Breaches related to record-keeping can indicate increased risks of underpaying, whether intentionally or not," Ms Barker said.
Ms Parker said inspectors had consistently found higher levels of non-compliance in relation to labour hire companies, as opposed to growers who directly engage workers.
"It's a red flag if workers can't identify their employer and are paid cash-in-hand, without pay slips, by individuals seemingly unrelated to the apparent employing entity. This is prevalent in multi-level supply chains where we consistently find wrongdoing."
Inspectors have also issued 18 compliance notices – ten for underpayments and eight for non-monetary breaches. They issued nine of the compliance notices to labour hire entities and nine to growers.
Five were handed out on-the-spot during recent site inspections – three in south-west WA's Manjimup-Donnybrook region and two in Stanthorpe – to employers who had failed to provide new workers with the required information statements.
"Failing to hand out the Fair Work Information Statement or Casual Employment Statement to new workers is no trivial matter," Ms Parker said.
"We expect employers to meet this legal obligation, which helps to keep their hard-working employees informed."
"With unannounced hot spot inspections continuing this year and next, growers and labour hire entities are on notice.
"They may get a visit from Fair Work Inspectors very soon – and we will take enforcement action where appropriate," she said.
Pieceworker-related compliance under the Horticulture Award
Nationally, 110 investigations under the FWO Agriculture Strategy are continuing. Ms Parker said many ongoing investigations related to the pieceworkers minimum wage guarantee changes.
"During our inspections we've had growers show us their sophisticated software that tracks productivity and ensures Horticulture Award compliance.
However, not all employers are meeting their obligations and record-keeping breaches are a key part of that."
From the 64 INs issued, 13 have related to failures to make and keep the required records, including hours worked, for pieceworkers since the April 2022 changes to pieceworkers laws. These have totalled $49,542 in fines for 11 labour hire companies and two growers.
So far, pieceworker-related contraventions have also led to two Compliance Notices being issued.
PALM scheme investigations
Fair Work inspectors regularly present on-arrival briefings to new and returning recruits under the PALM Scheme that cover workplace entitlements in Australia.
Late last year, the Fair Work Ombudsman commenced legal action against a Queensland labour hire company alleging it underpaid 87 workers up to May 2020. The case is ongoing.
The FWO's Horticulture Showcase has self-audit tools, templates for employers hiring pieceworkers and a range of resources for migrant workers.
Employers and employees can visit www.fairwork.gov.au or call the Fair Work Infoline on 13 13 94 for free advice and assistance about their rights and obligations in the workplace. A free interpreter service is available on 13 14 50.
Follow the Fair Work Ombudsman @fairwork_gov_au  or find the FWO on Facebook www.facebook.com/fairwork.gov.au .