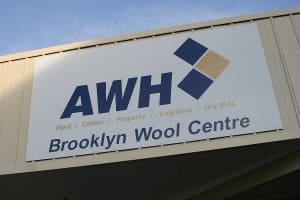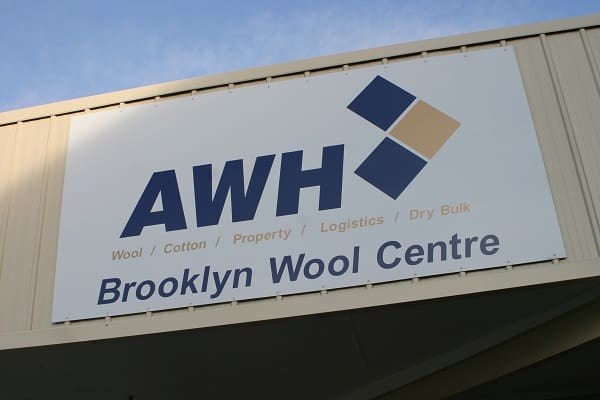 Elders Limited has agreed to sell its half share in the national logistics business Australian Wool Handlers to DP World Australia for about $30 million.
AWH Pty Ltd is jointly owned by Elders and Landmark, handling about two-thirds of Australia's annual wool clip through 15 wool receival locations on the mainland.
Elders Ltd announced today it had agreed to sell its AWH interest to DP World Australia Limited for $30m plus 50 percent of the cash at bank held by AWH, less wool buyer payments for which AWH is a trustee or agent for customers.
Sale proceeds will help retire Elders debt
The purchase price will be paid by DP World only once all post completion steps have occurred and required approvals have been obtained, the ASX was told by Elders chief executive officer Mark Allison. The proceeds of sale will then be used to retire Elders term debt.
"At that time Elders will advise the profit and loss implications of the sale.
"Elders currently expects the sale will produce a small profit to book value," Mr Allison said.
DP World Australia is nation's largest container terminal operator
DP World Australia is Australia's largest container terminal operator. It has a network of four container terminals in Australia; Brisbane, Sydney, Fremantle and the Port of Melbourne.
Elders chief executive officer Mark Allison said the sale represented substantial completion of Elders' programme to sell non-core assets and reduce term debt.
"Once the sale mechanics are finalised and the purchase price paid, the path will be clear for Elders to proceed with vigour to implement the Eight Point Plan we recently announced to the market.
"Whilst AWH is a very well managed profitable business, it had ceased to be core to Elders' operations," he said.
DP World to bring expertise and opportunity to AWH – Allison
Mr Allison said DP World is a global logistics player that will bring expertise and opportunity to AWH, facilitating the achievement of AWH's strategic ambitions.
"This is positive for AWH and the industries that it services.
"As an ongoing large customer of AWH, we look forward to continuing to work in partnership to deliver our wool clients the high level of service they expect from Elders."
Mr Allison said the sale accords with Elders Ltd's desire to be a capital light business centred on its core competencies, as set out in the Eight Point Plan.
Elders will continue to be a customer of AWH for wool logistics services.