AUCTIONSPLUS commercial sheep and lamb listings rebounded significantly to 43,783 head last week and were met with positive demand, the online marketer said.
The average clearance rate at the end of the week was 67 percent, climbing 12 percentage points from the previous week to be the second highest result this year.
Value over reserve was firm at $19 and although the auction indicators were healthy, the market continued its slide, with the average price for crossbred lambs falling a further 21pc to $70.
AuctionsPlus said the higher listings were made up by a solid rebound in lamb offerings at just under 17,000 head, while South Australia producers offered an influx in listings, increasing from 638 head to 4657 this week.
Although a similar amount of lots were offered last week, the larger offering was a result of a higher average number of head per lot, increasing 70 head to an average of 294.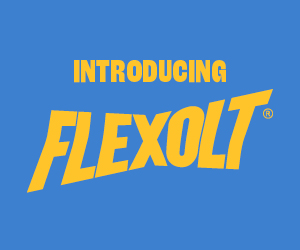 Crossbred lamb listings were back up this week at 5760 head, with the larger offering causing prices to decline $18, to average $70/head at a 77% clearance. From Marulan, NSW a line of 440 White Suffolk/Merino Aug/Sep '22 mixed sex lambs weighing 51kg returned $125/head, or 244c/kg.
First cross ewe lambs were one of only three categories to record a price rise this week, increasing $9 to average $103/head. The 2,591 head registered a 61% clearance. From Yass, NSW a line of 250 Jun/Jul '22 Border Leicester/Merino ewe lambs weighing 41kg returned $106/head and will travel to a buyer in The Rock, NSW.
SIL Merino ewes spiked back up this week with 3,391 head offered, as prices fell by $11 on last week, to average $103/head. From Wycheproof, VIC a line of 235 Merino ewes aged 2.1 – 2.2 years and weighing 54kg returned $150/head.
Merino ewe hoggets registered 2,050 head this week, with prices increasing $12 to average $72/head – for a 89% clearance. From Coonamble, NSW a line of 235 Merino ewes aged 22 – 23 months old and weighing 48kg returned $60/head.
Note: Prices as at 5pm Thursday, 20th July 2023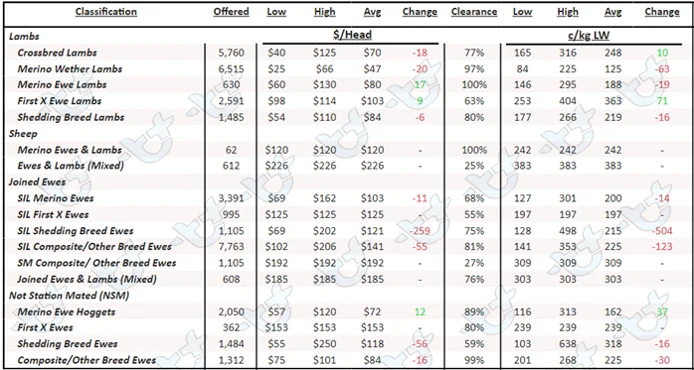 Source – AuctionsPlus.