COVID-19's highly infectious Delta strain has hit a New South Wales shearing team, raising doubts about the sector's ability to withstand the growing pandemic in current on-farm working conditions.
A woman in one of contractor Andy Duggan's teams tested positive to the Delta variant last Thursday, with NSW Health and police initially ordering the team to isolate on the station property for up two weeks.
However, Mr Duggan said he believed workers were unable to adequately socially distance in the property after work, despite the "reasonably comfortable" facilities.
He was able to organise the team's departure from the station to home isolation only after contacting the office of deputy NSW Premier John Barilaro, after which team members returned to their home on Sunday.
The proactive shearing contractor got his team tested in Wilcannia last Thursday and one worker returned a positive test on Friday. All his other workers have subsequently tested negative, but will be required to isolate for 14 days and have a second test on day 13.
"But with what happened on that place, there is a high likelihood that everyone on that place will get COVID.
"If it is contagious as they think it is, bloody hell."
The contractor said he had wanted his shearing team to be able to isolate in an area with medical infrastructure to deal with the health issues that may confront us in the meantime.
"I just feel that NSW Health is treating us as though we either have COVID or they are leaving us here to wait until we definitely have COVID," he said at the weekend, before the team was allowed to return home to isolate on Sunday.
"We were told to isolate here for 14 days, but if in 12 days we get a positive test, well then that's another 14 days we've got to stay here."
Mr Duggan today said: "The health department after much pressure from Barilaro's office gave us permission, under strict conditions, to leave the property to self-isolate at home."
Mr Duggan would not disclose the name of the station or its owner and said he had not animosity against him.
"His opinion is we're sick and we wait it out, my opinion is that I get all my workers out of here."
"This isn't a farmer's problem, my problem is not with the farmer, he is doing the best he can under the current circumstances," Mr Duggan said on Saturday.
"He is like me, he's got people stuck in here too," he said.
"I've got 17 people here and he's got eight."
Station facilities not designed to cope with a pandemic
Mr Duggan said the station's worker facilities were good, but were not designed to cope with the COVID-19 pandemic, with sleeping quarters that did not allow 1.5 metre social distancing, with just one set of toilets, one set of showers and one kitchen.
"Nearly every on-property accommodation in New South Wales is not designed to handle this.
"The secret to handling this is to get that positive case out of there straight away – it was two days before they were taken off property."
Mr Duggan said the people in the wool industry did not realise how lucky they are to be able to go to work.
"There needs to be a push on more testing in our industry."
Mr Duggan and his wife have been vaccinated once, but no-one else on the team had been.
"It has been my opinion all along that we should get vaccinated, but I've left that to the choice of the individual."
He believes that it should be up to the employer to set their own rules around vaccination, but he has put a statement on the Shearing NSW Facebook page urging industry-wide vaccination, the following of all COVID protocols and for employers to know where there people are.
Mr Duggan said NSW Health has been comparing the accommodation the Wilcannia station to facilities at modern mines.
"Most of the infrastructure we were staying in out there was built in the 50s or the 70s and it's been brought roughly up to date, but it is nowhere like the mining industry."
Mr Duggan said the industry had become complacent in the last 12 months, with some relaxing of the distancing between shearers while working.
"We've been filling stands up since last Spring."
Despite adhering to COVID personal hygiene requirements, QR codes and social distancing and number of people in cars he admitted he had overlooked the inability of workers to keep 1.5 metres apart in the accommodation.
"The number one thing I missed was sharing rooms."
Mr Duggan said one set of toilets, showers and a kitchen for shearers was normal on a sheep property.
"We couldn't isolate and it's not only in that infrastructure, it's all that infrastructure agriculturally.
"The infrastructure we are dealing with, that I've seen, isn't suitable anywhere to handle a pandemic like this," he said.
"The infrastructure in the shearing industry needs to be brought into this century."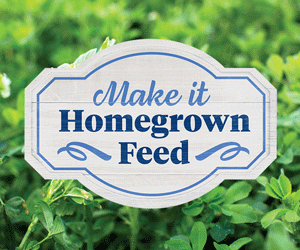 Mr Duggan expected more COVID cases to be reported in the industry and estimated there could be 20 shearing teams working along the Darling River in western NSW.
"There would be COVID in shearing teams out there and they wouldn't have a clue.
"The only reason we found COVID in our team was by making everybody get tested," he said.
"There was no-one sick in the shearing team, no-one had symptoms."
Another of his shearing teams at Menindee was tested after coming into contact with a close contact that tested negative. But he queried the ability of authorities to contain the pandemic with some test results taking days to be returned.
"How are they going to deal with this pandemic when it is taking two, three or four days for it to come back?"
He believes any positive cases found among teams have to be separated from other workers immediately for isolation.
Border restrictions for unvaccinated workers
Shearing Contractors Association of Australia secretary Jason Letchford said the Wilcannia incident and recent border restrictions on workers has prompted an emergency meeting with the National Farmers Federation, WoolProducers Australia and the Australian Workers Union to "ensure the safety of workers and the industry to be able to continue to work."
Mr Letchford said Queensland's closing of its border to all NSW borders who have not had their first vaccination needs to be considered by the industry.
"It reiterates that we certainly have a very short timeframe before the other states consider stopping essential workers who are not vaccinated from crossing borders."
He said the pandemic's spread, cross-border restrictions were becoming significant issues for the sector because of the current shearer/worker shortage.
"We need to double down on our efforts to get the willing people vaccinated.
"It's highly unlikely that unvaccinated workers will be able to continue to working essential services, because it will be unsafe to do so once the restrictions are lifted."
Employers might found it difficult to fulfil their duty of care to workers if they are allowing unvaccinated workers into workplaces with vaccinated workers who might be contagious, he said.
AWU NSW vice president and shearing organiser Ron Cowdrey said the Wilcannia incident highlighted what the union had heard.
"What we've heard is that the majority of sheds aren't COVID-compliant."
Mr Cowdrey said 1.5 metre social distancing is hard, but it was done in the industry last year.
"The distance between shearing stands was enforced and we still got the flock shorn."
But he could not say if the highly contagious Delta strain meant the 1.5 metre requirement needed to be updated or whether shearing should go ahead in the current pandemic.
"I'm not a health expert, but I just don't think it is good enough to say it is not my responsibility; it is, it is everyone's responsibility," he said.
"The simple fact is, the shed is a workplace, the farmer is an employer as is the contractor, and they have obligations.
"But I don't want to have anything to do with an industry closing down."
Mr Cowdrey said he hoped all the shearers and shed hands, and all station staff, stayed safe.