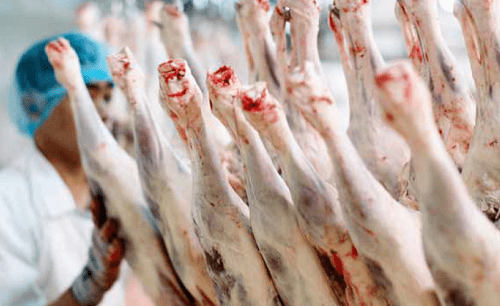 AUSTRALIA'S meat industry wants better access to onsite COVID-19 vaccinations and Pfizer vaccine as it battles low uptake among workers.
And this could impact meat plant staffing levels during the Spring lamb processing season which is only weeks away.
A survey this month by peak industry body, the Australian Meat Industry Council, showed that on average nationally, only 12 percent of members have 60pc or more their total workforce fully vaccinated.
Over half of the vaccinations are done at vaccination hubs off-site and a further 25pc are at a doctor. Only 11pc are on-site vaccinations.
On LinkedIn this week, Mr Hutchinson said AMIC wanted on-site vaccinations and more access to vaccine.
Mr Hutchinson said AMIC is always supportive of members taking the most appropriate action in all business and people matters to maintain a safe work environment, even if this includes mandating COVID-19 vaccinations.
But in response to a Linkedin survey by Agriculture Food and Management NSW Industry Training and Advisory Board management committee member Mick Crouch asking 'Should industries mandate the 'no jab no work' policy? Mr Hutchinson said:
"No, as we have to the deal with aftermath of staff departure or vaccine adverse reaction and we're liable because governments have mismanaged the rollout.
"On site testing of 1B category workers immediately in high risk settings."
Mr Hutchinson said the industry is aware that there is a large amount of AstraZeneca vaccine available.
"However, due to changing health advice, we have seen vaccination hesitancy, which shows in our survey results.
"As an industry, we will continue to encourage workers to get vaccinated with whatever vaccine is available; however, we need to ensure that employees have confidence in the vaccine they are receiving in order for our industry, which has been classed as high-risk category, to be fully vaccinated."
AMIC said it has been at the forefront this week on the public discussion of mandatory vaccinations.
The survey results back up AMIC's position that there is a challenge for our industry to go down the path of mandatory vaccination while there are current issues around vaccine supply, vaccination hesitancy, and more importantly, that 45pc of members do not feel that they are being prioritised in the 1B high risk category vaccine roll-out.
"We are a 1B vaccination priority industry, yet nearly half of our members surveyed don't believe they have been prioritised in this way by local health services," Mr Hutchinson said.
Of the AMIC member survey respondents, 30pc have vaccination incentives in place for staff, which range from cash, gift cards, food vouchers, meat trays and paid half days.
"We need the total vaccination rates across the meat industry improved greatly across Australia."
Mr Hutchinson said business liability from vaccine complications would have to be considered if staff suffered any complications in a mandatory vaccination program, which is not supported by AMIC members. He said good vaccine availability would be needed to even start discussing mandatory vaccinations.
AMIC has had discussions with government Ministers about onsite vaccination, but it is a local health services issue, he said.
"We have heard of members requesting this and being told it was not possible due to logistics and health staff availability."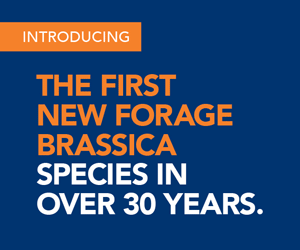 The possibility of some staff leaving plants in protest if AMIC members went down the path of mandatory vaccination would also be part of the risk settings to underpin such a decision, he said.
Mr Hutchinson said Pfizer vaccine availability has been an uptake issue for younger workers, and their hesitancy on getting the Astrazeneca has been complicated by changing communications from health authorities.
"As we are still slated as a 1B category vaccination group, labelled "high risk", we should have been vaccinated a while ago.
"This has not occurred," he said.
"If we were in charge of vaccination our own workers it would've been done months ago.
"The fact that as a 1B category group to have an average of 14pc of workers fully vaccinated on sites around Australia (Teys and JBS included in the survey) is simply not good enough at all."
Mr Hutchinson said there could be a community impact from the meat sector's level of vaccination in COVID-19 lockdowns.
"It may have an impact of worker availability during a lockdown, especially as we approach a large lamb offput season commencing in five weeks."
Click here to some infographics from the AMIC vaccination uptake survey.