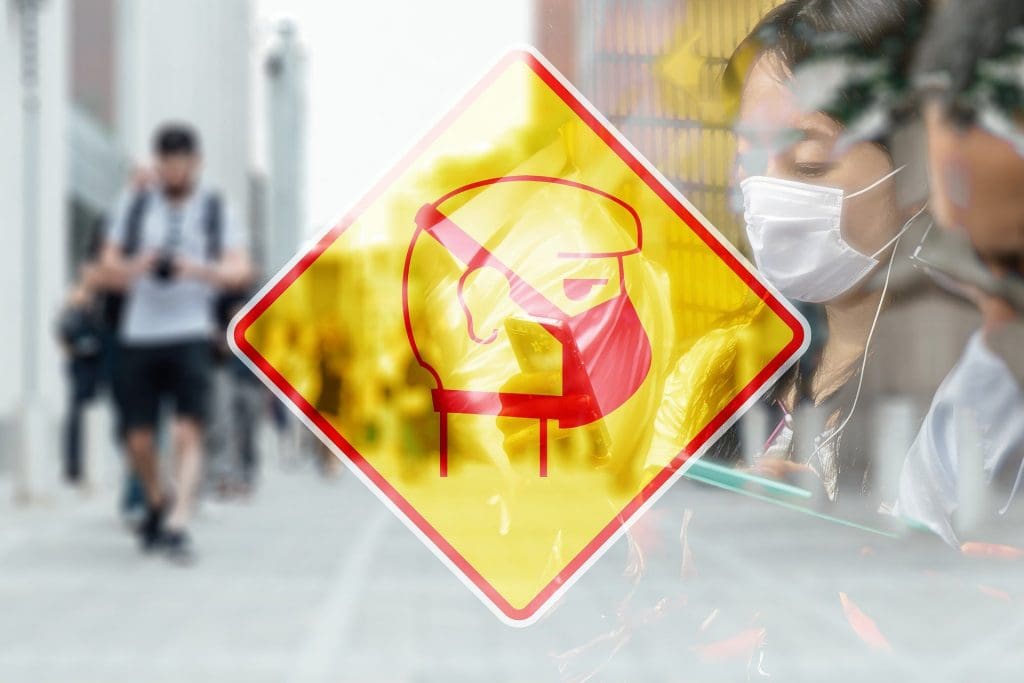 CHINESE workers from Australian red meat processing plants who returned to China for the country's Lunar New Year holiday period have been unable to return due to the coronavirus outbreak.
Coronavirus-related shipping, business and travel disruption issues in China are the major impacts on Australian importers with the virus outbreak, which has killed more than 1100 people and infected more than 44,750 people worldwide.
But Sheep Central has learned a number of working visa holders who returned to China for the Chinese Lunar New Year holiday period have been unable to return to Australia. Many of the workers on temporary skills shortage or longer-term strategic skills visas are working toward permanent residency in Australia.
A Department of Home Affairs spokesperson said temporary visa holders, including 482/457 visa holders, who are ineligible for entry into Australia under the travel restrictions will have their visa cancelled if they attempt to travel.
"There are more than 300 Chinese subclass 482/457 visa holders in the meat processing sector.
"Australia will deny entry to anyone who has left or transited mainland China from 1 February, with the exception of Australian citizens, permanent residents, New Zealand citizen residents and,    immediate family members of Australian citizens and permanent residents, including their spouses, minor dependants and legal guardians."
Affected meat processors are reluctant to disclose the exact numbers of workers on visas from China, but their absence has forced affected meat works to cut shifts or attempt to source other workers domestically.
There is industry concern that if the lockdown continues for another two weeks it could affect the Australian red meat processing sector if processors are unable to place product previously exported to China into other markets. Some works are also dependent on packaging from China and are researching other sources for boxes and bags to enable processing to continue.
Midfield workers stuck in China
Midfield general manager Dean McKenna said meat processors are starting to see delays in shipments to China, especially skins, hides, tallow and other offal lines.
"We're starting delays in shipments because some ports aren't functioning and they are holding ships off shore to quarantine crew members."
He said the ports have also sent workers home.
"We have a small number of them (Chinese workers) stuck in China because we've told any employees that are over there they cannot come back until there is a better understanding of how things are functioning."
Mr McKenna said the company has been able to continue processing, but with reduced shifts. He believed many meat works in Australia would have some workers from China.
WAAMCO has workers unable to return
WAMMCO and Southern Meats group chief executive Coll MacRury said the company had about 20 workers based at Katanning, Western Australia, who had not been able to return from China after Christmas. He had been able to replace with the help of other workers sourced elsewhere in Australia.
"We wanted them back, but we couldn't get them back."
Mr MacRury said the Chinese market is a bit of an unknown.
"Obviously we've seen some price drops in the past month in bulk sheep meat products.
"This week and next week will paint the picture of where they are, because they've got to still eat."
Mr MacRury said issues with shipping are the main concern; getting containers through ports.
"We've had a definite slowdown and have been asked to hold containers for longer (in cold stores)."
He said issues with packaging depended on the ability of suppliers to get products out of China.
'China sneezes and we get a cold'
FIE owner Roger Fletcher said the few Chinese workers which had travelled back to China for the New Year celebrations have been advised to stay there until the situation is resolved.
But Mr Fletcher said the coronavirus outbreak was impacting the processing sector through the closure of ports and ships not being unloaded, financing issues, and restaurant and office closures. The halting of manufacturing in China meant ships are coming back empty. The impact of the outbreak on cruise ships and airlines had also hit meat sales.
"Wherever you look there are issues, but they are just challenges, it's just life.
"You've got to place the product somewhere else and keep the job going," he said.
"China sneezes and we get a cold."
Australian Lamb Company general manager at Colac, Darren Verrall, said the company did have Chinese visa workers at its Colac plant who were working their way toward permanent residency.
"We've had no impacts at all; they are not over there, they are all here.
"So no problems for us at all … they are all Aussies in the making."
Sheep Central was told that the Chinese visa worker issue didn't appear to be impacting significantly on the labour force of South Australian-based processor Thomas Foods International.
Australian Meat Industry Council chief executive officer Patrick Hutchinson said about eight percent of the sector's national workforce comes from skills shortage and backpacker visas, and the Pacific Labour Scheme. AMIC hasn't been directly contacted by members expressing concerns, he said.
"I'm sure most are handling it themselves.
"I don't know that there is much, if at all, that AMIC can do to assist in this situation other than a detailed analysis which we are investigating with possibly with the Australian Meat Processor Corporation and then convey it to government."