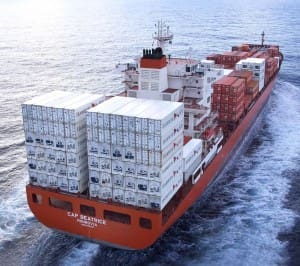 CHILLED Australian mutton exports to some Middle Eastern countries are growing while the nation's governments, live exporters, farmers and animal welfare bodies argue over the future of the live sheep trade.
April mutton export shipments brought the total for the first four months of the year to 52,409 tonnes – 14 percent higher than year-ago levels.
The volume of mutton shipped from Australia in April — 11,596 tonnes — was 31 percent greater than at the same time last year.
This increase was primarily underpinned by growth in shipments to key Asian markets and although overall Middle East shipments in April declined by 4pc to 3766 tonnes, some important live sheep markets have increased their chilled mutton intake.
The biggest change in the sheep carcase trade to the Middle East is the growth in chilled mutton; mainly to Bahrain, Qatar and the United Arab Emirates, which are all live sheep markets. However, chilled Australian mutton carcases shipped by air are now finding their way into the local souks and markets alongside freshly-slaughtered local carcases from imported livestock.
In Bahrain, this has grown with the removal of the subsidies for the live sheep trade into the country. In April, Bahrain imported more than 297 tonnes of chilled mutton, mainly full carcases, and for the first four months of the calendar year ended April, more than 1236 tonnes was flown in.
China lifted its Australian mutton intake in April by 94 pc to 2119 tonnes, and year-on-year imports more than doubled into Malaysia to 1680 tonnes and into Taiwan to 648 tonnes. Japan's intake almost tripled to 489 tonnes. Australian mutton imports into the United States during April declined 37pc to 567 tonnes.