AUSTRALIA'S wool industry was running third to its major supply competitors New Zealand and South Africa on certification of clips, a wool industry update in Bendigo was told last week.
Australian Council of Wool Exporters and Processors president Josh Lamb told the KareeWool event the industry had "lost the narrative a little bit internationally."
Mr Lamb noted the progress made in the Make The Label Count campaign in Europe, but he said Australia's industry was behind in terms of its digitalisation compared to New Zealand.
"And on the certification front, as far as integrity schemes go, we are running third on the list."
South Africa and New Zealand have both banned mulesing and are able to certify their clip as non-mulesed under integrity schemes such as the Responsible Wool Standard.
KareeWool owner Alister Carr said the industry was pushing now to get all wool clip details delivered electronically into the broking system, so solid clear data can be fed into markets and high prices will be paid.
Mr Lamb said Australian industry's position as the world's largest apparel wool producer was the "only ace we've got up our sleeves at the moment" and had kept the industry going in terms of market access.
But he said a South African broker told him the RWS integrity scheme had put South African wool on the same level as Australia.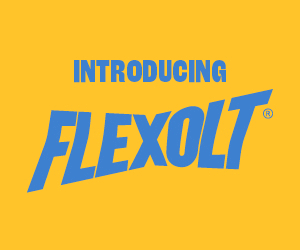 "And it has also put New Zealand on the same level as Australia, and to me that is pretty unacceptable.
"We've always pushed ourselves as the producers of the best wool in the world and we do produce the best apparel wool in the world," Mr Lamb said.
"But over the last 10-15 years we've sort of lost sight of the fact that we need to keep up with what's going around the world, though I think that's starting to turn in the last few years," Mr Lamb said.
"Australian Wool Innovation has made big leaps and bounds in that space in the last 12 months and as an industry, AWEX, the exporters and brokers, were doing what we can as a collective to try and get Australia back out in the front.
"But really we shouldn't be running equal third, we should be running first by a long way."
Growing enquiry for certified wool
Mr Lamb said there was increasingly more enquiry for certified wool from around the world.
"And it's not just Europe, it is China as well, for a certified product."
He said all manufacturers want provenance details on their raw material.
"But most of all they want to have a raw material coming into their pipeline that they can prove its integrity and prove that it is what we are selling them, and Australia is a bit behind on that.
"We do need to pick up the pace pretty incredibly; there are some big brands in Europe over the next few years that won't buy greasy wool from Australia if it is certified with integrity schemes such as SustainaWOOL which the industry is trying to push, or RWS, which already exists," he said.
"These things are pretty important for maintaining what I call market access for Australian wool.
"There has always been a perception in the Australian wool industry that 'what's the problem, we sell 95 percent of what wool we grow every year, so therefore there is not a problem', and we do," Mr Lamb said.
But Mr Lamb asked: "Does Australian wool bring what it's worth or what it deserves?
"I'm of the opinion at the moment that it only brings what it deserves; we could do better," he said.
"We're not necessarily getting the right price, although you are getting a price and you are selling the wool; we could do a lot more if we change that going forward."
Mr Lamb said he was told by former exporter Stephen Hill that "supply will win the battle, but demand will win the war."
"And that's what we've got to be getting on board with, with traceability schemes, with the digital side of the industry, and doing everything we can to put our product out in front going forward.
"Because there is no doubt that if a country like South Africa grew more wool than us, we would be in serious trouble around maintaining our market access and maintaining premium prices.
"That's definitely the issue for us going forward."