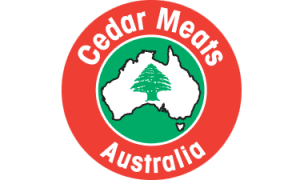 MELBOURNE lamb, mutton and veal processor Cedar Meats has said it will not re-commence full production next Monday as planned, after the COVID-19 cases connected with it rose to 90 on Thursday.
The decision not to re-start processing at the west Melbourne abattoir coincided with WorkSafe Victoria announcing it is investigating the COVID-19 cluster at the business.
The Cedar Meats cluster grew to 90 cases on Thursday, when three more employees were confirmed as testing positive for coronavirus infection. A previous infection has been removed from the cluster total. The cases at the plant include 64 staff members and 26 close contacts.
The cluster's positive case total increased to 91 today, after a close contact case was linked to the Cedar Meats outbreak.
A statement from the company, which closed four weeks ago after its first worker came down with the coronavirus, said it will restart its cold storage facility on Monday 18 May, but will not recommence production. Both decisions were made with the support of the Department of Health and Human Services, the company said.
Cedar Meats managing director Tony Kairouz told Sheep Central earlier this week that he expected the vast majority of his staff will have been quarantined and cleared by DHHS before the scheduled start date 18th May. He had planned to reduce workloads to match available staff and increase this as more workers return to work. The company today said the cold storage facility requires a minimum of staff.
"Restarting the cold storage facility has been planned with the advice and support of the public health team at the Department of Health and Human Services.
"The safety and well-being of staff is Cedar Meats' number one priority," the company said.
The WorkSafe Victoria investigation will include checks on measures to ensure workers maintain social distancing wherever possible; avoid sharing work tools and equipment; have access to hygiene products, such as hand sanitiser, where available; and are provided with appropriate personal protective equipment.
"WorkSafe is working with DHHS to develop appropriate industry guidance for managing and controlling corona virus (COVID-19) in the workplace and is also working with DHHS to manage incidents of COVID 19 where they occur in a workplace," a WorkSafe spokesman said.
WorkSafe said its inspectors are actively monitoring work sites. Every initial workplace visit includes an assessment of COVID-19 preparedness in line with expert advice from the Department of Health and Human Services and recommendations made by the Victorian chief health officer.
Victoria yet to commit to Littleproud request
A Department of Agriculture, Water and the Environment spokesperson said this week that Victoria had yet to respond to Minister for Agriculture David Littleproud's request to commit to specific Food Standards Australian New Zealand (FSANZ) COVID-19 standards and protocols.
The spokesperson said FSANZ has developed standards and protocols to assist food businesses deal with a COVIOD-19 outbreak.
"On 9 April 2020, Minister Littleproud wrote to state and territory Agricultural Ministers to seek endorsement of the FSANZ standards and protocols.
"The minister continues to raise this issue with his agricultural ministerial colleagues through agricultural ministers meetings."
Mr Littleproud said in a radio interview last week that only two states — the ACT and Tasmania – have formally replied to him on his FSANZ standards request. But the departmental spokesman no other states have committed to the specific FSANZ standards and the protocols.
The FSANZ COVID-19 standards can be found here.