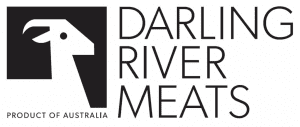 DROUGHT and recent rain have been blamed for the closure of the Bourke goat abattoir in western New South Wales, but its operators have refused to speculate when it could resume operations.
However, Bourke Shire Council general manager Ross Earl did not believe the closure would be long-term "and certainly short-term based on seasonal conditions."
"We're confident it is only going to be short-term and they would be looking to re-open as soon as possible."
The abattoir initially aimed to employ 100 people after the Bourke Shire council invested more than $10m in infrastructure improvements and the Federal Government also put $10 million into Capra Developments for the $60 million development.
The Bourke abattoir has been operational since 2 January, but it closed about two weeks ago, with a management spokesman citing livestock supply issues due to the drought and rain across its supply area.
On May 12, spokesman for owners CAPRA Developments and Darling River Goat Exports Pty Ltd, James Price, issued a statement that in the previous three weeks large areas of Bourke received up to 160mm of rain, over half the area's annual rainfall.
"While these are welcome rains, the community is now experiencing challenging times as the supply of sheep, lambs and goats is restricted, given the difficulties in moving stock in these wet conditions and also given flock rebuilding," he said.
"Like many processing plants in the industry over a period of tight supply, Bourke abattoir is taking steps to manage the operations according to supply (e.g. shorter shifts, reduced slaughter days, temporary pauses in processing where supply is limited etc…).
"From time to time this will have a significant impact on labour levels and operational requirements," Mr Price said.
"Darling River Goat Exports are mindful of these impacts on our workforce and other stakeholders and are doing everything possible to limit these impacts.
"The situation is fluid and dynamic, and management of the abattoir are taking prudent decisions to ensure the ongoing operations and business as supply circumstances return to more normal seasonal conditions return."
Are there enough goats to go around?
Despite other abattoirs continuing to kill goats over the past two weeks, Mr Price has refused to answer questions around the reasons for the closure or when the abattoir could re-open.
He told Sheep Central "these are commercial matters and all abattoirs deal with supply fluctuations and related matters from time to time."
In 2017, Mr Price said he was confident goat supply would not be a problem for the Bourke abattoir and the Bourke Shire Council was told in 2018 the abattoir intended to kill up to 6000 goats, sheep and lambs a day.
On the Darling River Meats website, the business' partners said the abattoir had filled a gap in the goat export industry, with about 65 percent of Australia's rangeland goats in NSW. They said previously there was no single goat-specific export processing plant in the state and most of the state's goats were trucked huge distances to Victoria, South Australia and Queensland. The partners envisaged the plant will operate at a regular throughput of 3-4000 head per day, but with an ultimate capacity to process more when supply is available.
However, a Bourke district station owner who did not want to be identified told Sheep Central the projected 6000-head daily kill rate was "never going to happen" considering the weekly national goat kill rates.
"We all had great hope, but were lied to," he said.
"The kill numbers show that Bourke planned 6000 a day means that would have to kill all the goats being processed in eastern Australia to meet their numbers."
The station owner is annoyed at what he believes was the lack of research into the variability of the plant and the numbers of goats, and the state and federal governments giving money to private businesses.
"What a joke, after four months and $10 million in public money — 6000 goats a day please.
"The stock were never there, just look at the MLA kill numbers over the last 20 years. Who is responsible?"
MLA data shows tight goat supply in April-May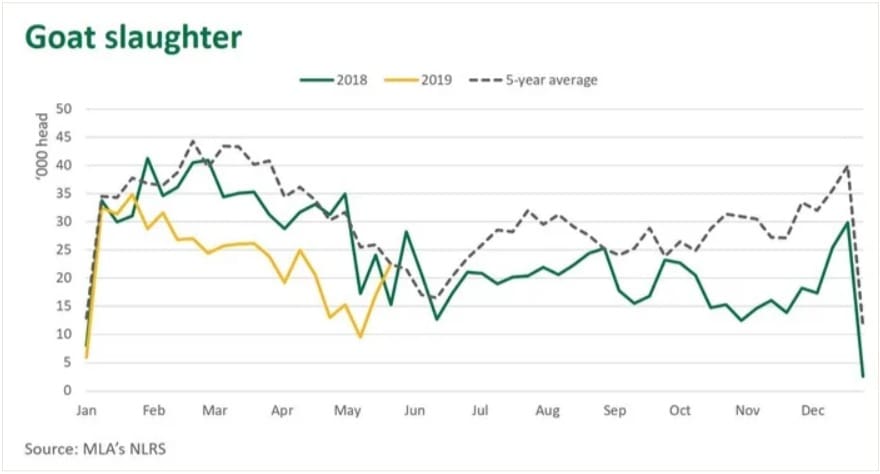 An analysis of MLA goat slaughter rates this year, shows that during April the number of goats killed national slumped from a peak of about 25,000 in April to about 10,000 by early May, although this has increased to more than 20,000 after recent price increases from some processors.
In the week up to 24 May, MLA said 7516 goats were processed in Queensland and New South Wales, 7196 were killed In Victoria, and 7890 were slaughtered in South Australia at Thomas Foods International's Lobethal plant. TFI recently increased its over-the-hook price for 6.1kg-plus cwt goats to $10.30 a kilogram.
Mr Price's May 12 statement said the abattoir owners and management acknowledged the strong and positive support received from the local community, its workforce, suppliers and customers, and government at all levels.
"The business is committed to continuing to provide a strong market for local farmers and suppliers for processing and export of small stock to international markets and looks forward to working through these challenging supply circumstances to bring the full benefits of this substantial business investment to fruition.
"Further updates will be provided as things progress," he said.