AUSTRALIAN Wool Innovation and CSIRO are not ready to call time on their flystrike vaccine project despite spending $2.5 million-plus over four years and achieving disappointing results in paddock trials.
AWI this week put out an update on the first stage of the project, stating that trial vaccines had achieved up to a 75 percent reduction in blowfly larval growth in the laboratory, but only 25pc on sheep in the field.
"This was always a stop-go in what is potentially a long term project," AWI's general manager of research Bridget Peachey said.
"So the plan is once we get the final report from the researchers we're going to look at what their recommendations are and work through with them in terms of what the successes have been, where we need to make some changes in the project and what strategies we need to formulate to improve the prototype vaccine that has been develop and also optimise its delivery to give it the best chance of working in the field."
Ms Peachey said it was hoped the report would get to AWI within the next couple of months, before undertaking a review and making an announcement. But she said AWI is not giving up on producing an effective vaccine.
"No, we need to have that final report, we need some clear recommendations from the researchers in terms of next steps and we need to put the time in to put together a really solid plan for where it is going to go.
"But on saying that, we don't want to be investing in research that has got a very low likelihood of outcome, so we need to really balance the opportunities versus making sure we're spending levy dollars for the best return."
Ms Peachey said AWI has spent $2.5 million on the project so far and CSIRO flystrike vaccine project leader Tony Vuocolo said CSIRO has made a "substantial" in-kind investment.
She said an effective flystrike vaccine would be a game changer for the wool industry, "but it is a high-risk project with no guarantee of success."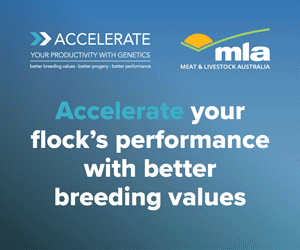 AWI said with assistance from the University of Melbourne research into the blowfly genome, CSIRO researchers have tested over 50 candidate proteins and prototype vaccine formulations and were able to narrow it down to six key proteins that have been produced using insect cell culture and formulated into a prototype vaccine. A second prototype vaccine using proteins obtained directly from blowfly larvae has also been developed.
When tested in the lab, where serum from vaccinated sheep was fed to blowfly larvae, the trial vaccines achieved up to a 75pc reduction in blowfly larval growth. Results from the lab trials demonstrated that the sheep immune response to the trial prototype vaccines resulted in high levels of antibody production evident after the initial dose and generally maximised by the second dose at which point the effect on stunting larval growth was demonstrated in the lab to be greatest. Whilst the antibody levels have been shown to last up to six months, the efficacy demonstrated in lab assays did reduce after the initial two months, AWI said.
More work needed to extend period of efficacy – CSIRO
Dr Vuocolo said "much more work must be done to extend the period of efficacy and translate these encouraging findings to actual on-sheep on-farm efficacy."
"The laboratory environment where blowfly larvae can be directly fed vaccinated sheep serum under controlled and defined conditions is markedly different to the conditions larvae encounter in the field."
AWI said experiments over the past 18 months have moved to field trials where the vaccine was directly tested on sheep. This has presented significant challenges for researchers and the performance of the prototype vaccines. To date the best result recorded on sheep has been a 25pc reduction in larval growth, AWI said.
"Disappointingly, the field results are not yet enough to reduce the risk of flystrike for wool growers" Ms Peachey said.
"An important strategic imperative for AWI is to invest in these high-risk projects, that, if successful offer a high return for woolgrowers, however, as we have seen with the flystrike vaccine project, this challenging research doesn't always provide an easy pathway to the solution."
AWI said the CSIRO scientists are now in the process of reassessing their initial encouraging results and formulating strategies to produce better antigens, refine approaches to vaccine formulation and optimise vaccine delivery, to give the best chances of producing an effective immune response at the skin where the larvae and sheep interact.
Mr Vuocolo said the flystrike vaccine project remains ambitious with no guarantees, "however, the team remains steadfast in their commitment to the challenge going forward, applying what they have learnt to the next stage of the initiative to ultimately translate this to on-sheep success in an effective vaccine that will reduce the risk of flystrike on-farm."