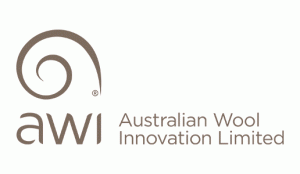 AUSTRALIAN Wool Innovation will open its annual call for research development and extension proposals three months earlier than in previous years.
AWI said to facilitate project collaboration with other research and development corporations, its on-farm and off-farm project application process will be open between Wednesday 12 September and Friday 30 November, 2018.
AWI said takes a multidisciplinary, collaborative and systems-based approach to the strategic selection of RD&E projects. A myriad of RD&E possibilities within the strategic areas of Sheep Production, Woolgrower Services and Processing Innovation & Education Extension (PIEE) are available to organisations interested in realising opportunity within the booming Australian wool industry.
AWI chief executive officer Stuart McCullough said AWI is moving into its next three-year strategic period and is interested in concepts from researchers that might inform AWI investments for this period.
"AWI invests in research, development and marketing (RD&M) across the wool industry supply chain to enhance the profitability, international competitiveness and sustainability of the Australian wool industry, and to increase demand and market access for Australian wool," he said.
Benefits from investments in genetics, capacity and harvesting
AWI's general manager of research Dr Jane Littlejohn, identified AWI's investment in genetics, capacity building, and wool harvesting as having delivered significant benefits for wool growers over the past three years.
"Current projects undertaken by AWI, include investments in reproduction that have resulted in the adoption programs offered by AWI's networks, on-going genetic research that has resulted in breeding for breech flystrike resistance and a new project looking into fully automated wool harvesting," she said.
Dr Littlejohn said productivity, adoption and capacity building had been identified by the National Wool RD&E Strategy 2018-2022 as priority areas for future RD&E projects in the wool industry.
"Increased productivity, hence profitability for wool growers will be a significant focus in the coming strategic period. Lamb survival rates, reproductive performance and reduced predation on sheep are just some of the key focus areas," she said.
Wool grower services is a key focus
Projects focusing on wool grower services will also be key in the 2019/22 strategic period. AWI's general manager, wool grower services Stephen Feighan said delivery workshops such as Winning With Weaners, RAMping Up Repro and Realising Performance Potential are great examples of AWI-funded on-farm research delivery packages resulting in greater knowledge and adoption for woolgrowers and the industry.
"Further integrated delivery programs within the on-farm space are currently in the pipeline and we are looking to continue this investment.
"Projects proposals that align to AWI's RD&E priorities and extend and develop this area will be welcomed," he said.
Processing projects have put wool into new markets
Projects within the Processing Innovation & Education Extension (PIEE) strategy throughout the past three years have resulted in significant developments in the sports apparel space and facilitated the commercialisation of many technical wool fabrics.
AWI's general manager of PIEE Julie Davies said AWI has been working with manufacturers to develop technology to put wool into new markets.
"We are currently working with research institutions, supply chain partners and technicians to further develop wool yarns, fabrics and garments to enter new market opportunities in fashion, sports, outdoor, and workwear safety categories.
"Our collaborative developments such as water and wind resistant fabrics and treatments, seamless and flat knit technology and footwear are now being commercialised by manufacturing partners," she said.
To help identify the type of projects AWI would like to invest in, a table that sets out the programs in each of these strategic areas has been prepared and the AWI manager responsible for each strategic area has been included.
Project applications must address AWI strategic priorities and programs in AWI's Strategic Plan. Research portfolios include:
Sheep Production
Sheep Health & Welfare
Vertebrate Pests
Reproduction
Genetic Improvement
Farm Automation & Software Development
Feedbase & Eco-credentials
Fibre Advocacy
Wool grower Services
Sheep & Wool Management Skills
Wool Harvesting & Quality Preparation
Processing Innovation & Education Extension
Product & Processing Innovation
Application forms will be available online from Wednesday 12 September 2018.
Applicants are requested to submit a full proposal by noon Friday 30 November, 2018.
Proposal enquiries are to be emailed to [email protected]
Source: AWI.