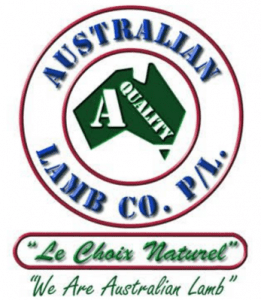 COMPETITION for forward lamb supplies heated up among major exporters this week with Colac-based processor Australian Lamb Company releasing an updated contract for December this year and into to February 2019.
ALC today released a revised contract for 18-32kg crossbred and Dorper lambs delivered to its Colac plant from December 2018 to February next year of 760-780c/kg in December, firming to 780c/kg in January and February.
ALC's prices for crossbred and Dorper lambs delivered weighing 32.1kg-plus in the December-February months are 710-730c/kg for December, climbing to 730c/kg in January and February. Merino and SAMM lambs in the two weight categories are 30c/kg less.
The new ALC contract is 20-30c/kg above its initial contract released earlier this month after Thomas Foods International distributed its Christmas-New Year contract.
ALC livestock manager Ben Verrall said the contract prices give producers the opportunity for some great returns for those with the facilities to lot feed stock or fatten on summer crops with the assistance of grain.
"Yes, it will cost an extra $15-$20 a head to feed them this year due to grain prices, but this is more than covered with the higher prices on offer which many have worked out as booking are starting to roll in.
"There are some good returns on investments to be made and if I had my own feedlot I would be filling it up."
JBS Australia also recently released its November-January forward contract schedule for 2-5 score non-farm assured lambs delivered to its plants at Brooklyn in Victoria and Bordertown in South Australia. The JBS price for 18.1-26kg crossbred and Dorper lambs starts at 740-750c/kg in November, rising to 750-780c/kg in December and January. Prices for 26.1-32kg crossbred and Dorper lambs over the same period start at 740c/kg in November and rise to peak at 780c/kg in January. Merino and Dohne lamb range from 680-720c/kg.
Click here to see the latest ALC forward lamb contract.