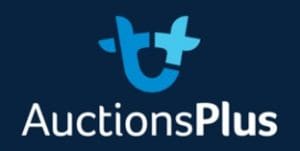 ONLINE wool-buying demand rebounded early this week after following the weaker trend of the auction markets.
AuctionPlus market operations officer Ed Murphy said the softer buying sentiment of Australia's physical auctions was reflected in online buying with 21 bales last week.
However, online buyer interest increased early this week, with 85 bales being sold up to Tuesday morning.
Mr Murphy said physical wool auctions last week had a slow start and the AWEX Easter Market Indicator eased back 48 cents to finish at 2068c/kg clean, with a pass-in rate of 10.8 percent, the highest it's been for several weeks.
The top price for wool sold online was 1613c/kg greasy or 2516c/kg clean for nine bales of 17.5 micron AAAM Merino fleece that had a yield of 64.1pc, an average staple length of 88mm, tensile strength of 19 Newtons/kilotex and 0.7pc vegetable matter content.
Crossbred fleece sold to 610c/kg greasy, or 807c/kg clean, for a 12-bale line of 29 micron AAAFX with a yield of 75.6pc and 0.2pc vm.
Mr Murphy said about 35,000 bales will be offered at physical auctions in Australia this week.
"Whilst more than last week it is following a trend of being comparatively less than last year.
"It is expected the market will pick up again this week."
Source: AuctionsPlus.