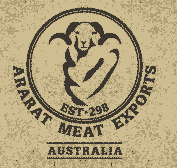 ARARAT Abattoirs has been granted $800,000 by the Victorian Government for a processing line upgrade and expansion.
Parliamentary Secretary for Regional Victoria Danielle Green said the Ararat Abattoirs' $800,000 upgrade and expansion would safeguard 300 existing jobs and create an additional 30 new jobs.
Ms Green said Ararat Abattoirs is the largest private sector employer in Ararat.
"We're proud to support such an important regional business in its efforts to grow and innovate for the benefit of the local community.
"From July 1, we're making it easier for regional Victorian businesses like Ararat Abattoirs to do business and create jobs by cutting payroll tax by 25 percent – making it the lowest rate in the country."
Click here to get the latest Sheep Central story links sent to your email inbox.
The Ararat facility is currently operating near capacity, processing lamb and mutton. In order to grow and remain viable in an increasingly competitive international market, the facility requires new investment.
The upgrade includes a processing line upgrade, packaging equipment and a larger boning room that allows for value-adding meat products for export.
The expansion will provide a significant economic boost to the Ararat region and has strong support from Ararat Rural Council and the local community, the State Government said.
The Ararat Abattoirs upgrade is funded through the Labor Government's $500 million Regional Jobs and Infrastructure Fund, which funds initiatives and infrastructure across Victoria that secures jobs, strengthens communities and supports new and emerging technology.
Victoria exported $11.9 billion in food and fibre last financial year – more than any other state in Australia. The sector employs more than 190,000 and accounts for 29 per cent of all Australian farm exports.
Source: Department of Premier and Cabinet Victoria.